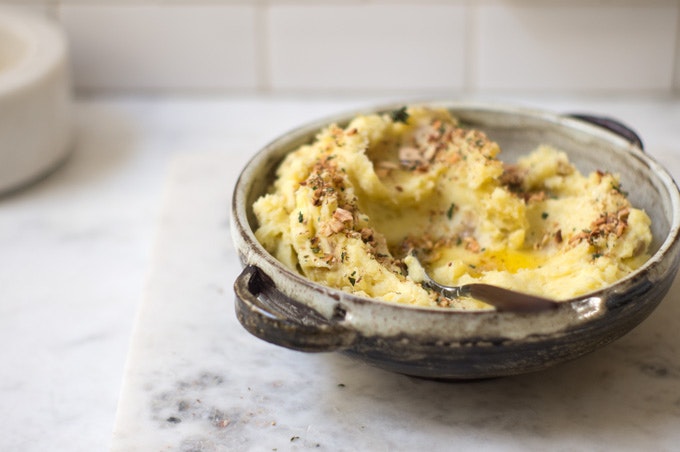 Mashed Potatoes & Clouds Recipe
I posted these mashed potatoes years ago, but(!), seeing as mashed potato season is just around the corner, I thought I'd update them with a few notes and suggestions. The bottom line? They're incredibly delicious. Buttery peaks and cloud-like potatoes drizzled with a saffron garlic butter, and topped with a toasted almond, coriander, sesame sprinkle. Simple, but with a enough of a twist to make them special.
This post originally started with some musings on all the cloud photographs in my phone. A disproportionate number. I noticed it when scrolling back, back, back looking for a picture I took in Fez. I saw lots of clouds, sky scapes, shots out a plane window, and (hands covering face) sunsets. The cloud shots are my favorite. Anyway, I wanted to share a few of them with you. And that got me thinking about figuring out a recipe tie-in. Meringues, right? Giant billowy ones - we make them often. But then it occurred to me, the holidays are near, and maybe I should do a new version of mashed potatoes? So, here we go.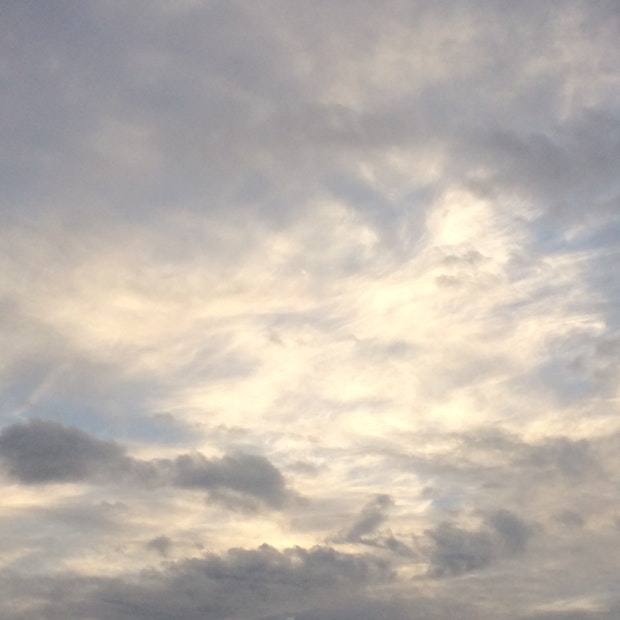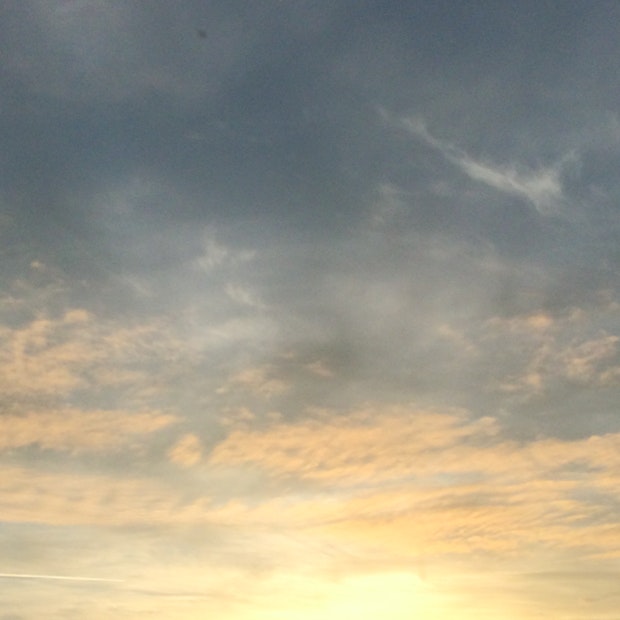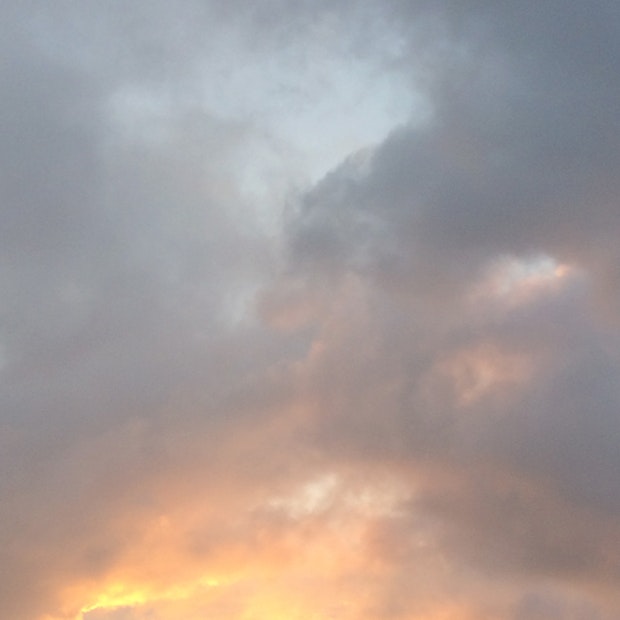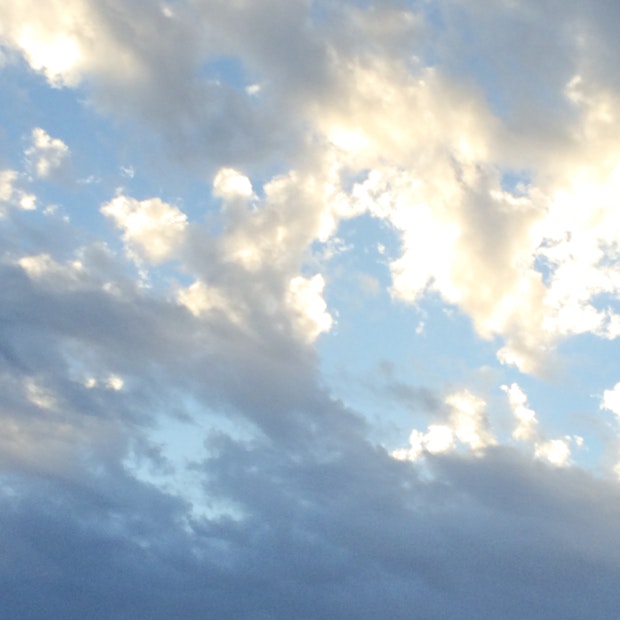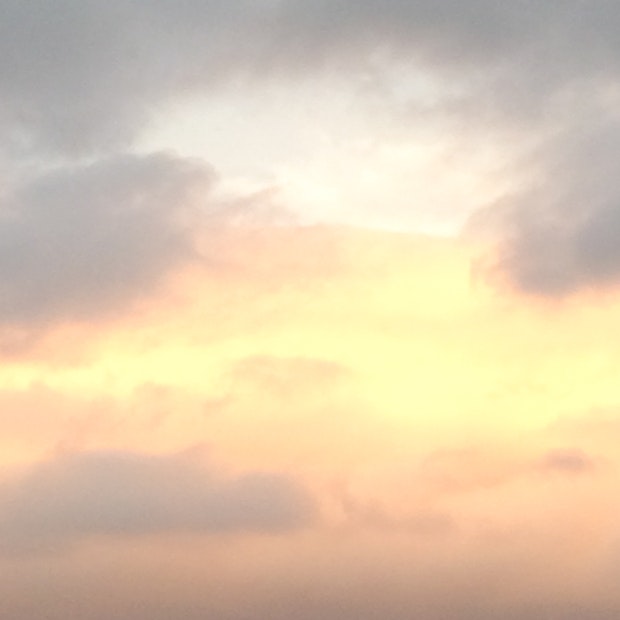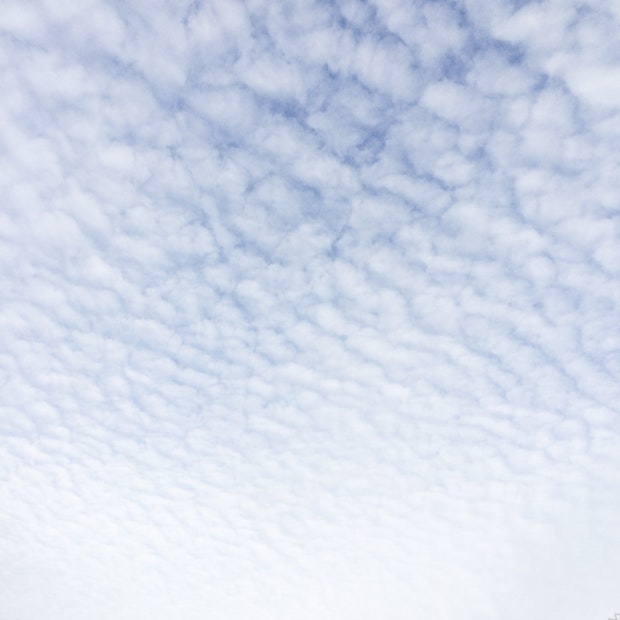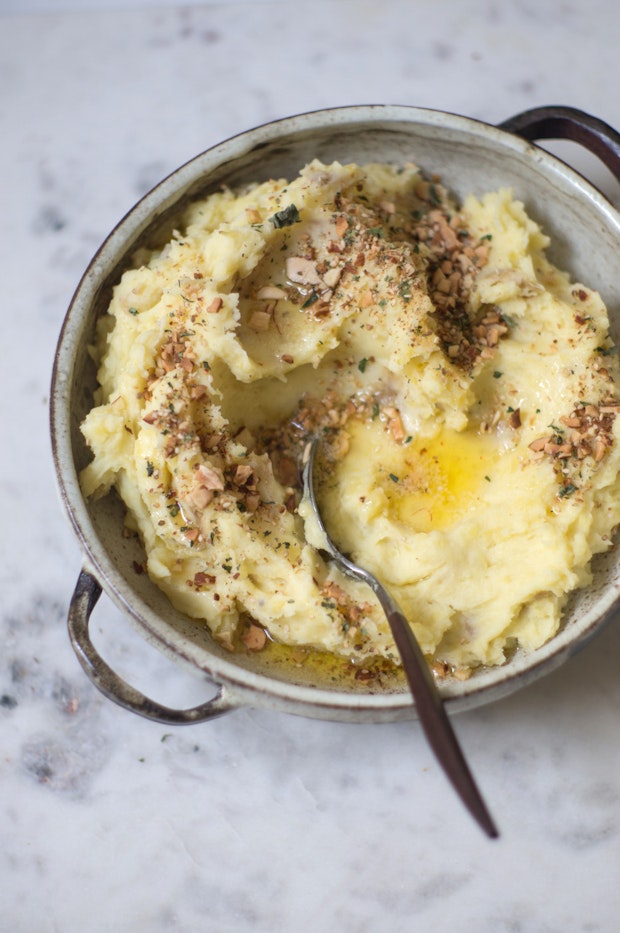 Mashed Potatoes with Saffron Garlic Butter
I like the creamy texture new potatoes, Yukon golds, and yellow finns lend here, but good russet potatoes yield light, fluffy, beautiful mashed potatoes and are delicious as well. You can easily make these vegan by substituting olive oil for the butter, and your favorite non-dairy milk. Enjoy!
3 pounds potatoes, washed and cut into 2-inch chunks
8 tablespoons unsalted butter
3 medium garlic cloves minced
1 pinch of saffron
1 teaspoon dried coriander
1/3 cup toasted sliced almonds
1 tablespoon toasted sesame seeds
2 tablespoons dried oregano
1 cup whole milk, gently warmed
1 1/2 teaspoons sea salt, plus more to taste
To a large pot of boiling, salted water add the potatoes. Cook until tender throughout, but not falling apart, about 15 minutes - it really depends on the potatoes.
In the meantime, prepare your toppings. Melt 6 tablespoons of the butter gently in a small saucepan over medium-low heat. Stir in the garlic, and allow to steep there over low heat for 5-10 minutes. Remove from heat. You can either leave the garlic bits in, or strain them out. Either way, at this point, stir in the saffron, and a pinch of salt, and set aside.
Crush the coriander seeds in a mortar and pestle. Add the almonds, and crush them, but not so much that they turn to paste. Stir in the sesame seeds, and then the oregano. Crushing the oregano in between your palms as you add it.
When the potatoes are tender, drain them, and return to the cooking pot over the lowest heat. Mash together with the milk, the remaining 2 tablespoons butter, and the salt. Serve hot, topped with the garlic butter and almond mixture.
Serves 6.

Prep time: 5 min - Cook time: 15 min
Related Recipes
Comments
Post Your Comment
More Recipes
Popular Ingredients