Thanksgiving Ideas
A round up of Thanksgiving links - favorites from my archive, links to recipes that caught my attention out & about, and a handful of good reads.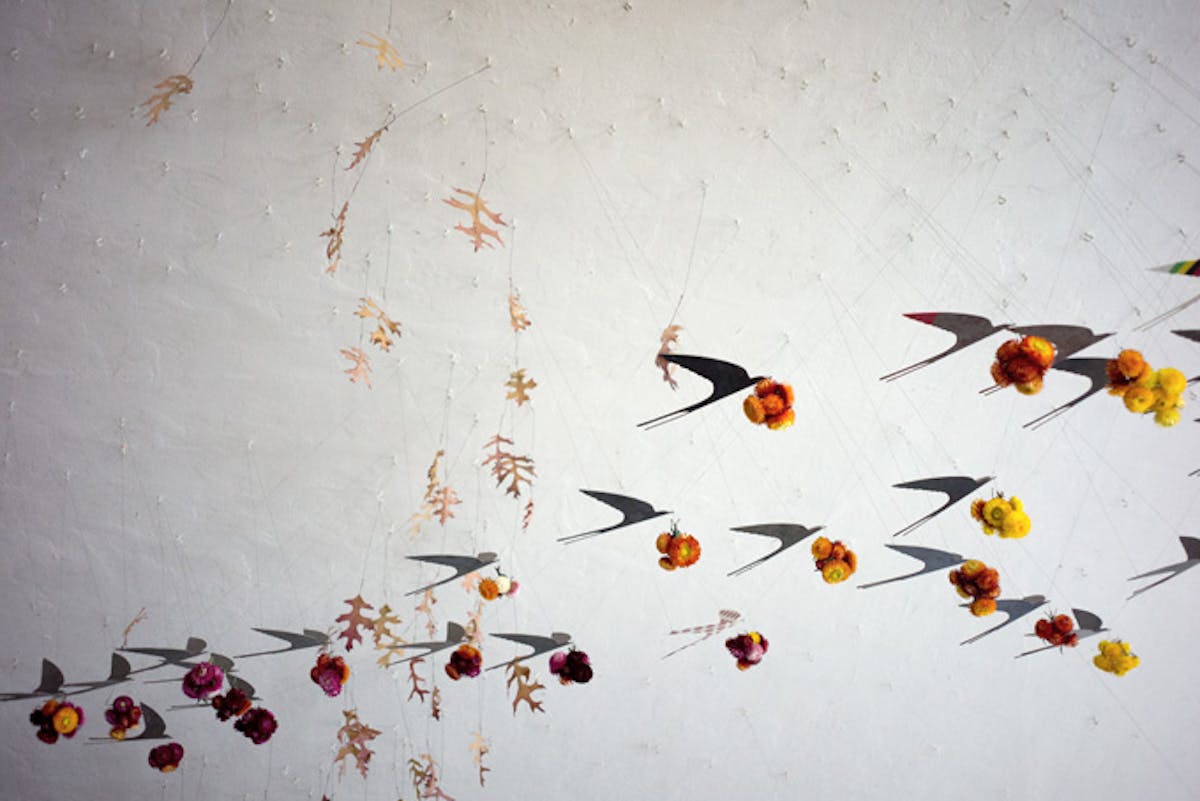 I thought it might be helpful if I posted a round up of Thanksgiving links - favorites from my archive, links to recipes that caught my attention out & about, and a handful of good reads. And(!) I'm hoping to be back later in the week with a preview of the holiday shop. Happy Thanksgiving all. xoxo-h
A few Thanksgiving-spirited reads:
- The Universe is Conspiring to Help Us
- "My mom has a recipe on Epicurious."
- Refinery 29 X Super Natural Every Day (5 recipes)
- The Squash You Should Use in Pumpkin Pie
Favorite Vegetarian Thanksgiving Recipes from my archives:
- Hazelnut & Chard Ravioli Salad - plump raviolis tossed with toasted hazelnuts, sauteed ribbons of chard, and caramelized onions. It's finished off with a dusting of cheese, snipped chives, and lemon zest.
- Pumpkin and Rice Soup - with an herby butter drizzle and lemon ginger pulp.
- Oregano Brussels Sprouts - pan-fried and then finished with a drizzle or oregano deliciousness, and toasted almond slices.
- Roasted Delicata Squash Salad - So tasty! Pretty, scalloped-edged cross-cuts of the delicata squash, a few small potatoes, chopped kale, radishes, Marcona almonds - and a bold miso harissa dressing.
- Raw Tuscan Salad - A red chile spiked, shredded raw kale salad tossed in a vibrant, lemony-pecorino dressing.
- Kale and Olive Oil Mashed Potatoes - A favorite mashed potato recipe and slight twist on a classic - creamy mashed potatoes flecked with finely chopped greens, garlic, and golden threads of olive oil.
- Vibrant Tasty Green Beans - A favorite green bean recipe - dill, green beans, leeks, salt and olive oil. That's it - five ingredients, one skillet - tasty green beans.
- Quinoa Skillet Bread - If you're ready to switch it up a bit, this is a completely over-the-top alternative to your favorite corn bread recipe.
- Vanilla Mashed Sweet Potatoes - Those of you who are long-time readers are likely tired of hearing out this one - but I love it. Plump vanilla beans, cream, orange zest, and butter are combined with sweet potatoes that have been roasted in the oven. A quick whirl in the food processor produces a smooth, creamy, subtly sweet puree the consistency of a thick frosting.
- Spice-kissed Pumpkin Pie - Favorite, easy pumpkin pie recipe. Made from a rich, roasted pumpkin and coconut milk base, and baked in a hazelnut-lined crust.
- Golden-Crusted Brussels Sprouts - A quick and easy brussels sprouts recipe that will convert the biggest skeptics. Vibrant green, tender brussels sprouts that become deeply golden and crusty where they touch the pan, dusted with cheese.
- Shredded Brussels Sprouts & Apples - Another favorite way to cook brussels sprouts. Shredded brussels sprout ribbons, apples, garlic, pine nuts, and tofu in a skillet with a hint of maple syrup.
Recipes from out & about:
- Going to do a veg-take on this for our Thanksgiving: Jean-Georges Vongerichten's Kale Salad with Parmesan and Lemon (via Dorie)
- Ciao Samin: Cranberry Sauce with Quince and Bay
- Two Tarts: Winter Sun Cocktail
- Sprouted Kitchen: Roasted Butternut Penned with Pistachio Pesto
- Smitten Kitchen: The Best Baked Spinach
- Martha Rose Shulman: Braised Collard Greens or Fried Winter Squash with Mint
Lead photo: Ceiling detail at Suppenküche.