Night + Market All-Purpose Curry Paste Recipe
I'll start by telling you I love this curry paste. But, before you read any further, you need to think about where you might buy galangal. Also, if you can track down makrut lime leaves, your curry paste will be that much better for it (some stores might still label it kaffir lime).

This is the A.P.C.P. - All-Purpose Curry Paste recipe from Kris Yenbamroong's Night + Market Cookbook. It is wildly aromatic and mildly spicy, with citrus and pine notes built on a garlic foundation. I've been using it in weeknight curries, as a je ne said quoi note in every soup I've cooked this week, and as the flavor base for a number of salad dressings (in this Rainbow Chop Salad with Peanuts, for example). This recipe makes two cups, the perfect amount for using some / freezing some.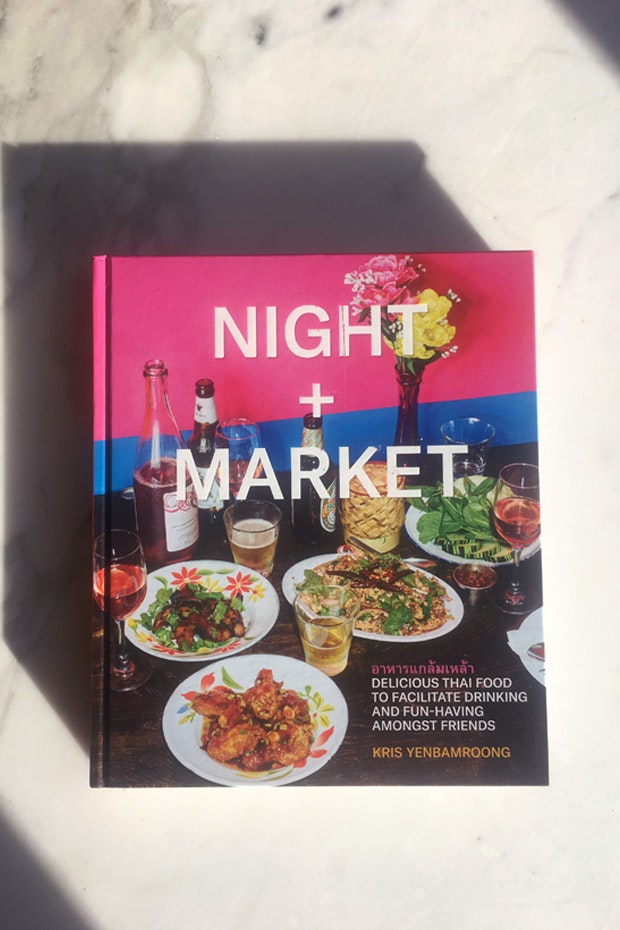 I did his vegan variation, omitting shrimp paste, seasoning with a bit of extra salt or thin soy sauce. As far as tracking down ingredients, if you have access to an Asian market or grocer, start there. You should be able to source the lemongrass, galangal, and (maybe!) the lime leaves. Check the freezer section for leaves if you don't see them fresh. I suggest substitutions down below if you get stumped by any of these.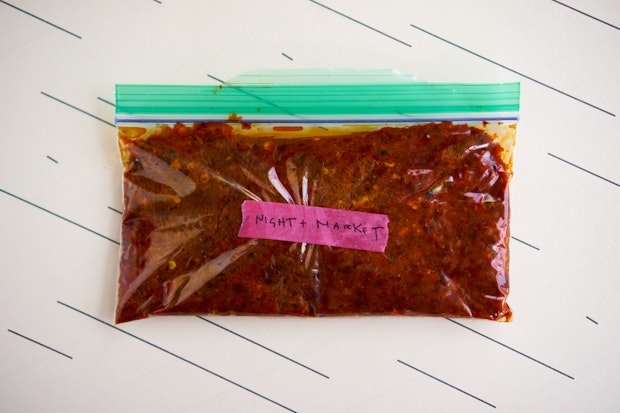 Curry Paste Pro Tip
This is a fantastic curry paste recipe. Because of that, I recommend buying extra ingredients, because you're going to want to make more. It's a perfect red curry paste to keep on hand. You can freeze the galangal, trimmed lemongrass, and lime leaves until you're ready to use them.
Night + Market All-Purpose Curry Paste
To prep the lemongrass, you're going to want to use the tender, white part at the bottom third of each stalk. Peel back the dry, outer layers until you reach the heart. It not necessay to peel the galangal unless it's extra rough with thick peel, usually its thin enough to skip peeling. Suggested chiles: California, New Mexico, or Ancho - or a mix. You can add an arbol or two to bump the heat a bit. If you can't get lime leaves, substitute grated zest of two limes (or key lime zest). Makrut lime leaves are also, sometimes still labelled kaffir lime leaves.
Ingredients
1/2

cup

thinly sliced lemongrass

1/4

cup

roughly sliced galangal

10

large dried chiles (I used 5 California + 5 new Mexico chiles)

4

makrut lime leaves, deveined and julienned

1/2

cup

roughly sliced shallots, peeled

3/4

cup

garlic, peeled but kept whole

small splash of (thin) soy sauce, to taste

1/3

cup

sunflower oil (or prefered veg. oil)
Instructions
In a food processor or blender, process the ingredients in the following order, one at a time, sprinkling with a bit of salt to help break them up: lemongrass, galangal, chiles, lime leaves, shallots, garlic, and soy sauce. Blend until each ingredient is totally incorporated before adding the next, stopping as needed to scrape down sides with a spatula. You should end up with a thick, semi-dry paste.

In a wok or skillet, heat the oil over medium-low heat until shimmering. Stir in the curry paste and cook until the oil is combined and the mixture is very fragrant, 5 to 10 minutes. Kris notes that this step, "helps the paste keep longer and become more hom (the Thai word for the savory fragrant aroma that happens when you toast/roast something)."

Allow the paste to cool completely before transferring to an airtight container. The paste will keep in the refrigerator for 3 weeks, or in the freezer for up to 3 months.
Related Recipes
More Recipes
Popular Ingredients