Ten Freezer-Friendly Pantry Soups
Pantry soups forever. A collection of favorite soups and stews that rely on pantry staples like beans, grains, rice, canned tomatoes, and the like - ingredients you might have in your cupboard.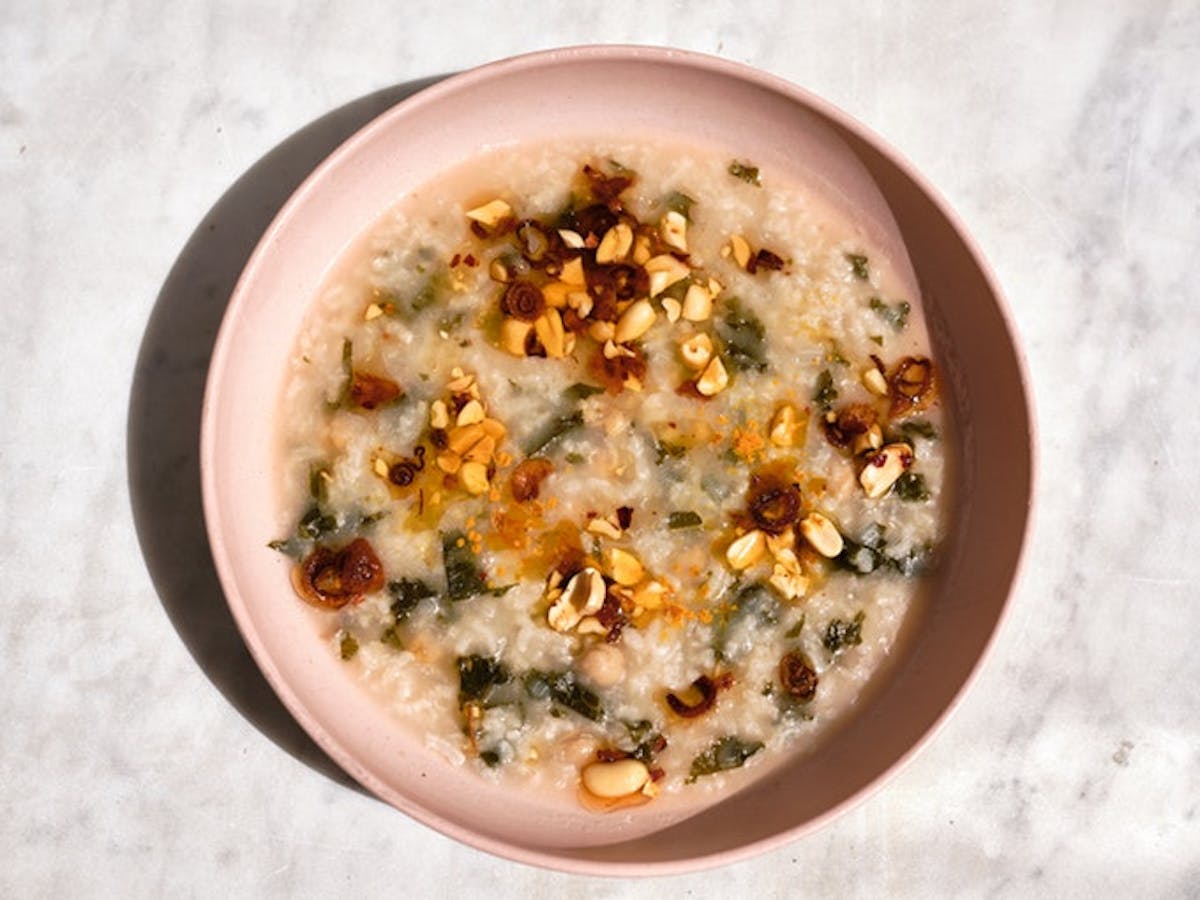 Hi everyone. Not surprisingly, I'm getting a lot of requests for pantry soup recipes right now. I made a couple myself this week (a red cabbage version of ribollita, and a simple farro & bean soup), and it's the kind of cooking I love most. I hope you'll find some inspiration in this collection of favorite soups and stews that rely on pantry staples like beans, grains, rice, canned tomatoes, and the like - ingredients you might have in your cupboard. Keep in mind, many of them are very adaptable, meaning that I encourage you to make substitutes if you don't have an ingredient or two! I'll give some easy swap suggestions in the list below. And if you aren't sure if a substitution will work or not, please message me on Instagram - I'm more than happy to help you come up with a plan.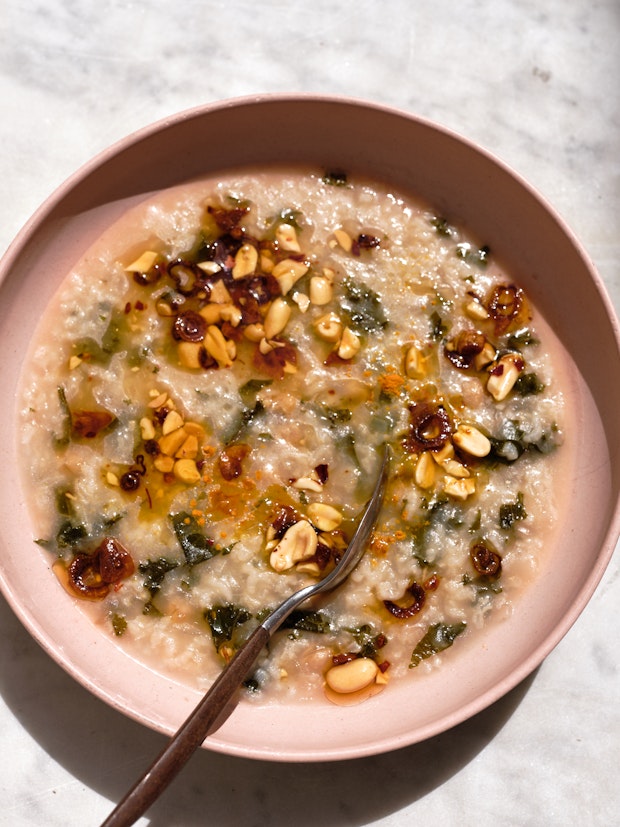 1. Chickpea & Rice Soup with Garlic Chile Oil - A chunky rice soup, studded with lots of chickpeas, flecked with kale, and drizzled with a vibrant garlic-chile oil. It has peanuts, and a dusting of turmeric. It freezes beautifully, and you can experiment with a range of toppings.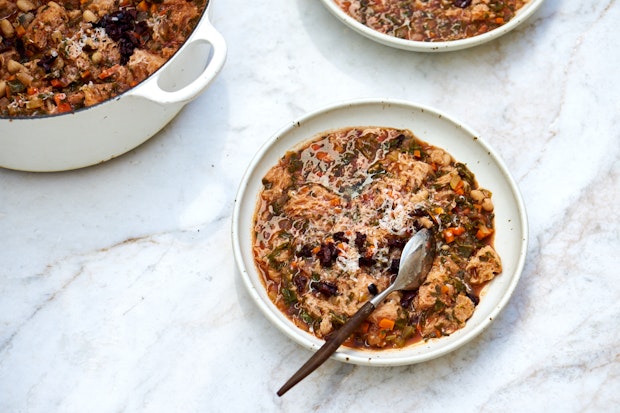 2. Ribollita - This classic Tuscan stew is such a great way to get everything you need to use in your kitchen into one delicious pot - day (or two)-old bread, carrots that are no logger snappy, leafy greens, etc. I had a cabbage that needed a purpose the other night - chopped it, and into the pot it went. Use beans from your pantry stash, canned tomatoes, and a medley of vegetables. It's also a great way to eat the rainbow, and get a wide range of healthful ingredients into your bowl.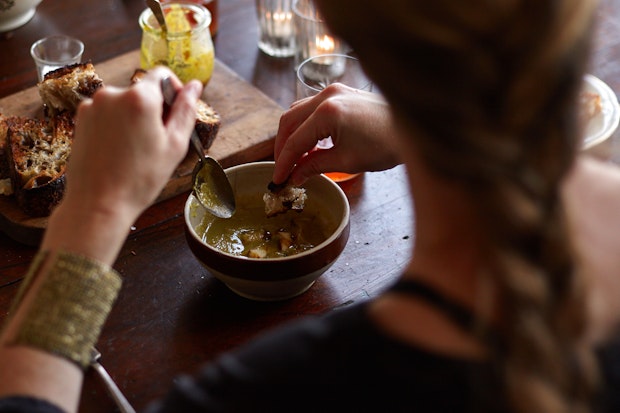 3. Green Lentil Soup with Curried Brown Butter - Green lentils (or split peas), topped with a curried brown butter drizzle. This version calls for cubes of pan-fried paneer on top, but you could skip that and just do a bit of grated cheese. Or! You can certainly explore a vegan version - infuse some olive oil or coconut oil with spices, and brown some tofu in place of paneer. A different beast, but also really good.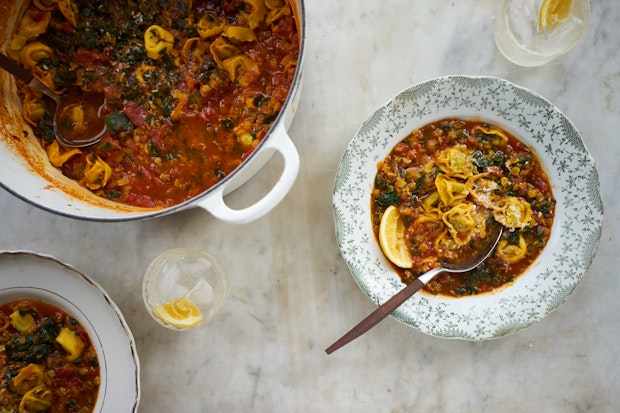 4. Curried Tomato Tortellini Soup - A fortifying lentil and tomato-based stew, dotted with plump, tender dumplings, spiked with a range of spices, and boosted with plenty of spinach. It's so delicious, and simple, week-night friendly, and great for leftovers. Also, no shame in using frozen spinach, here. It cuts the already minimal prep time here down to near nothing.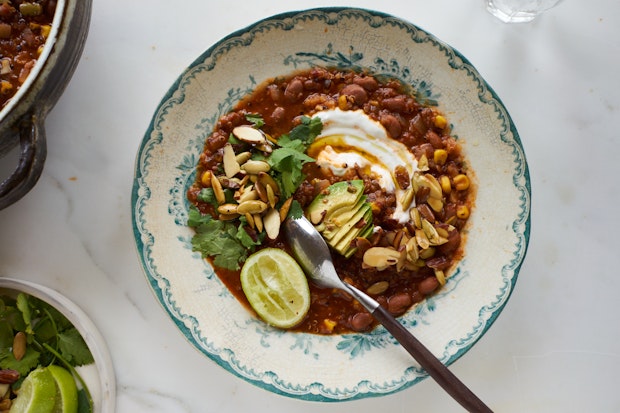 5. Spicy Taco Soup - You can make this one in an Instant Pot, but you don't have to. It's pretty much just a dump & stir situation consisting of a hearty melding of beans, corn, taco spices, and quinoa. Frozen corn is fine. I bring the creaminess and crunch factor in via the toppings - toasted pepitas for the later, ripe avocado or guacamole, and a dollop of yogurt for the creamy.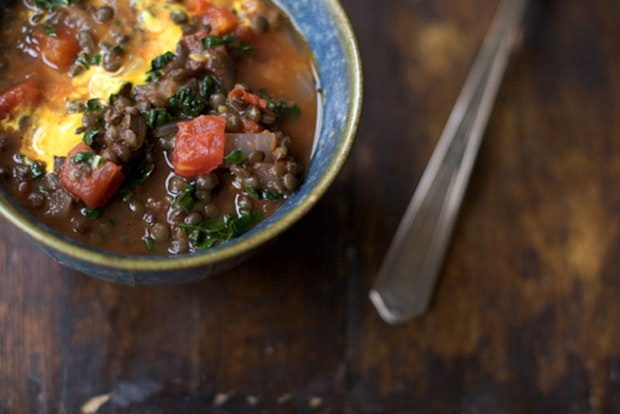 6. Lively Up Yourself Lentil Soup - A simple yet satisfying lentil soup where the tang of tomatoes plays off the earthiness of lentils, with a fragrant bolt of saffron yogurt as the closer. It has been up on my site for years, and I've been meaning to reshoot the photos for nearly as long. A lot of you have cooked this, and have left some great adaptations in the comments - I've pulled a few favorites into the main post.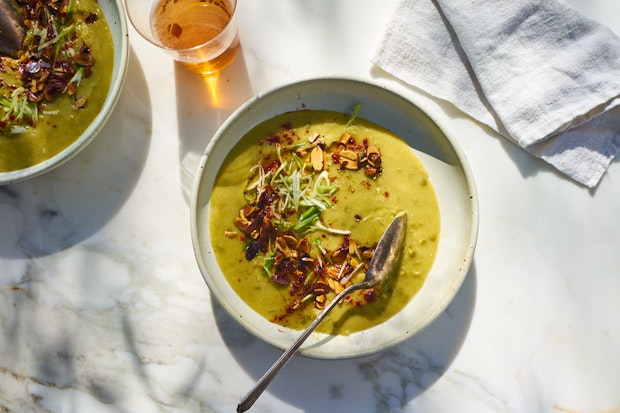 7. Vegetarian Split Pea Soup - A delicious, healthy, textured soup made from an impossibly short list of ingredients. Seriously, just five! Simply green split peas and onions cooked until tender, partially pureed, seasoned and flared out with toppings.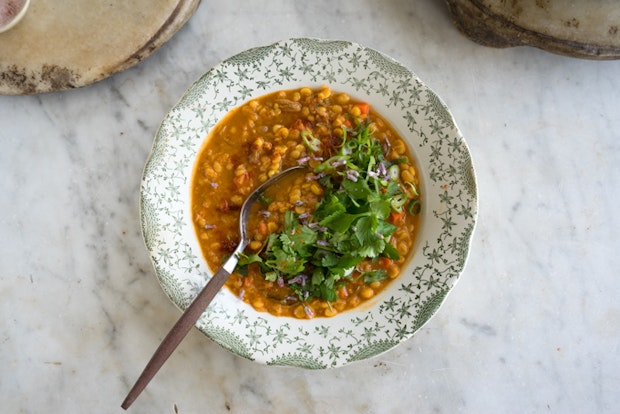 8. Coconut Red Lentil Soup - Based on an Ayurvedic dal recipe in the Esalen Cookbook, I love this recipe so much. It's worth trying even if you don't have the exact spices. Just wing it a bit! No ghee or coconut oil, use olive oil. No ginger? Try some garlic instead.

9. Simple Farro & Bean Soup - The sort of hearty, timeless, comforting soup that helps in times like these. I made it earlier this week and felt a bit better because of it. There's chopping to do, which keeps the hands busy and mind focused. The foundation ingredients are flexible and straight from the pantry - grains, canned tomatoes, beans. And if you have a lot of produce that needs to be used, a soup like this is perfect - eat some, freeze some. The ultimate pantry soup.

10. Richard Olney's Garlic Soup - The ultimate comfort soup. Creamy and full-bodied without the use of cream, it is made by simmering a dozen or so cloves of garlic in water with a few herbs, then thickening the broth with a mixture of egg and shredded cheese. It's hard to beat a big ladleful poured over crusty, day-old walnut baguette with a finishing slick of olive oil.

And if none of these pantry soups seems to hit the spot for you, here's an entire section of soup recipes. Or, here's a round-up of blender soups. Or a collection of amazing vegetable broths. xx, -h