Turmeric Soaked Chickpeas
Turmeric soaked chickpeas, you can use them in all sorts of things! This includes your favorite hummus, salads, and chickpea creations. I include conventional stovetop and Instant Pot instructions here.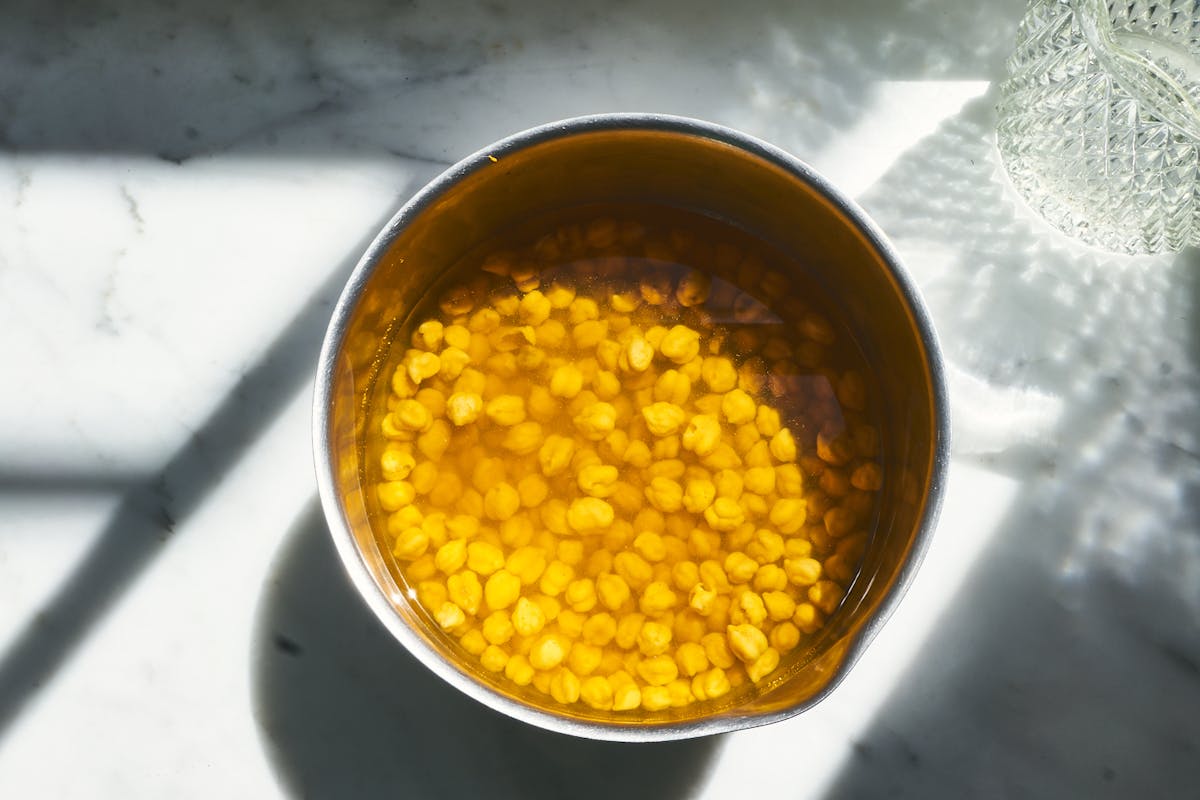 Remember the turmeric-soaked turmeric noodles I used recently in this pad thai recipe? Well, these turmeric-soaked chickpeas build on that idea. I wanted to figure out a way to work turmeric into the chickpeas, and it was actually pretty straight-forward, thankfully. You can make them on the stovetop. You can make them in an Instant Pot - I tested both approaches. Pick whichever method you prefer!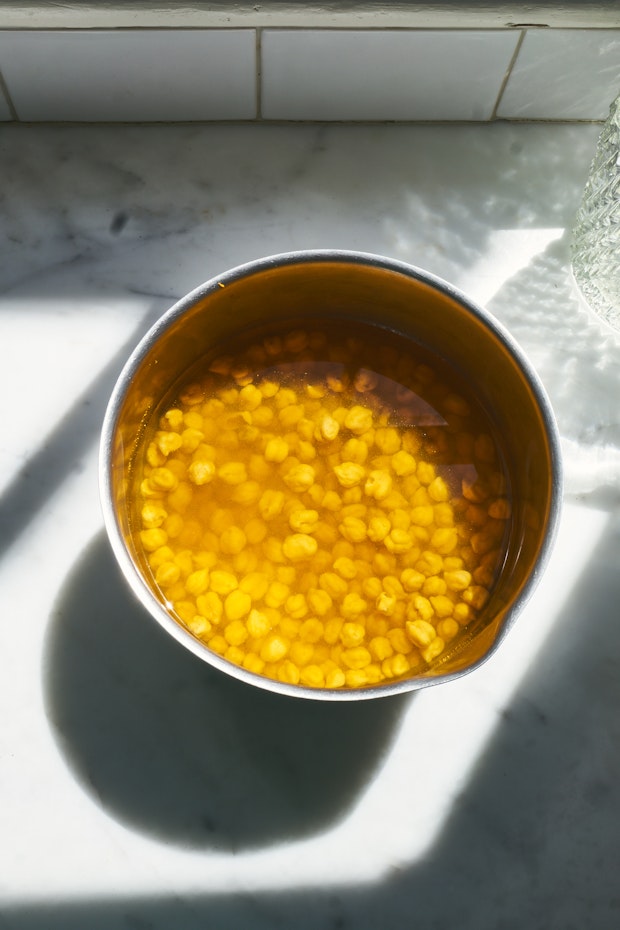 I've been using these chickpeas in all sorts of preparations, and I thought I needed to isolate the recipe on its own, so I can point to the technique when I post a recipe that uses them. You can use them in a lot of recipes that call for chickpeas.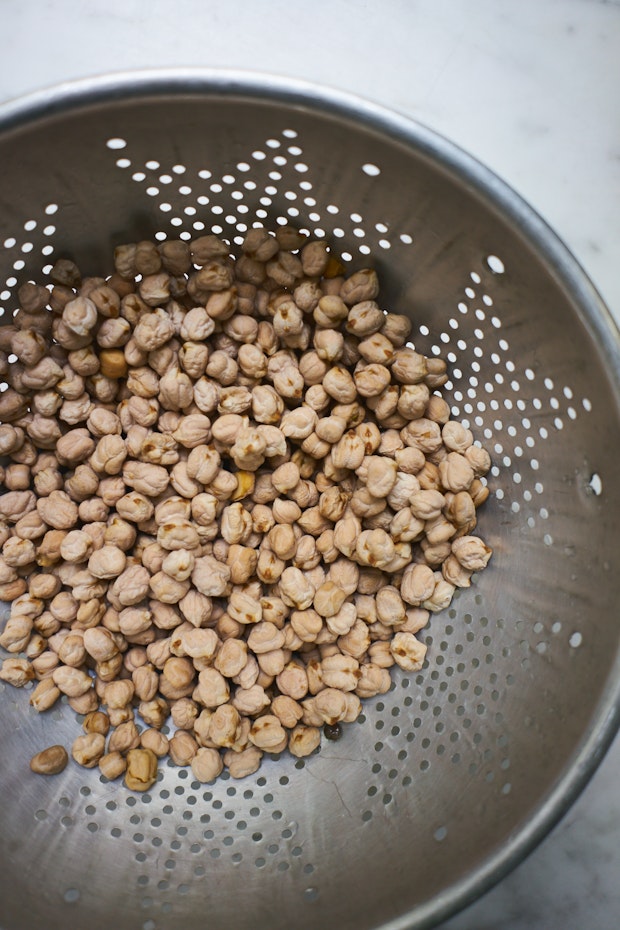 I've used these in hummus, in my favorite chana masala, and in meals like the one you see below - Turmeric Chickpeas with Garlic Tahini. All in all these chickpeas are a great way to easily integrate a bit more turmeric into your everyday eats. Make this chickpea salad sandwich using your turmeric chickpeas, so fun!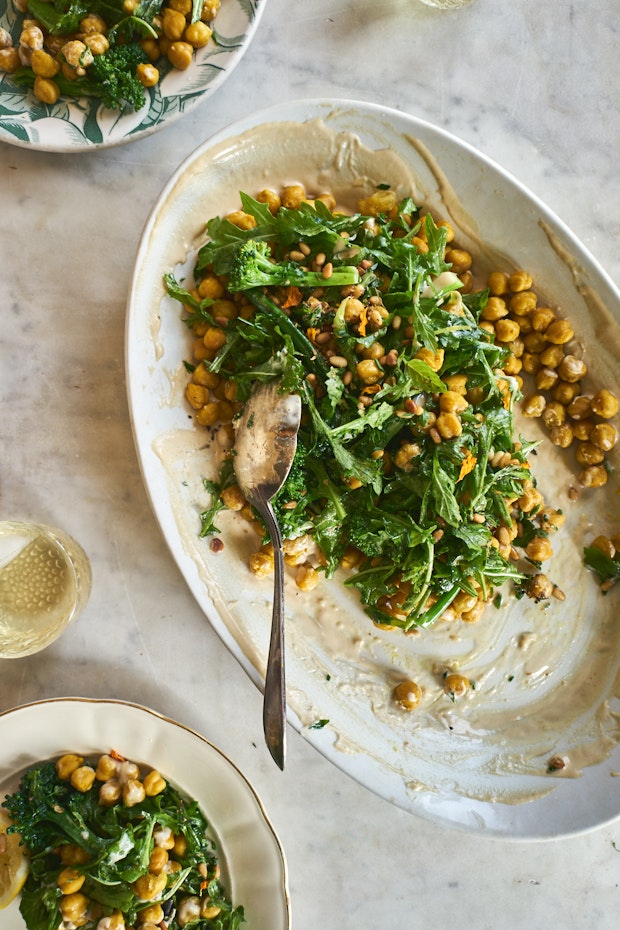 Other favorite turmeric-rich recipes to try! This Dynamite Cold Tonic, this Instant Pot Congee with Brown Rice and Turmeric, my favorite Pad Thai, Turmeric Popcorn, Turmeric Cashews (so good!), and these Pickled Turmeric Eggs. There's also a whole directory of recipes using turmeric.
Turmeric Soaked Chickpeas
Ingredients
1

pound

dried chickpeas

1

tablespoon

dried turmeric powder

6

cups

water

salt to taste
Instructions
Conventional stovetop method:
Rinse the dried chickpeas well. Combine in a large bowl along with the turmeric powder, and water. Soak six hours or overnight. Transfer everything, including the soaking water, to a thick-bottomed pot. Add extra water if needed, to cover the chickpeas by an inch. Bring to a boil, and then dial back the heat to simmer until the chickpeas are cooked through - 40-60 minutes. If there's extra liquid, go ahead and drain it. Season with salt to taste.
Instant Pot method:
Rinse the dried chickpeas well. Combine the chickpeas in the Instant Pot along with the turmeric, 1 teaspoon of salt, and add water to cover by an inch. Cook on high pressure for 50 minutes, and then allow the recipe to naturally release. The chickpeas should be tender and soft. If not, cook at high pressure for another 5 minutes, then manually release the pressure. Drain the chickpeas if there is extra liquid.
Related Recipes
More Recipes
Popular Ingredients