Roasted Lemon Chutney Recipe
A beautiful roasted lemon chutney from Molly Steven's new book & some Mendocino coast photos.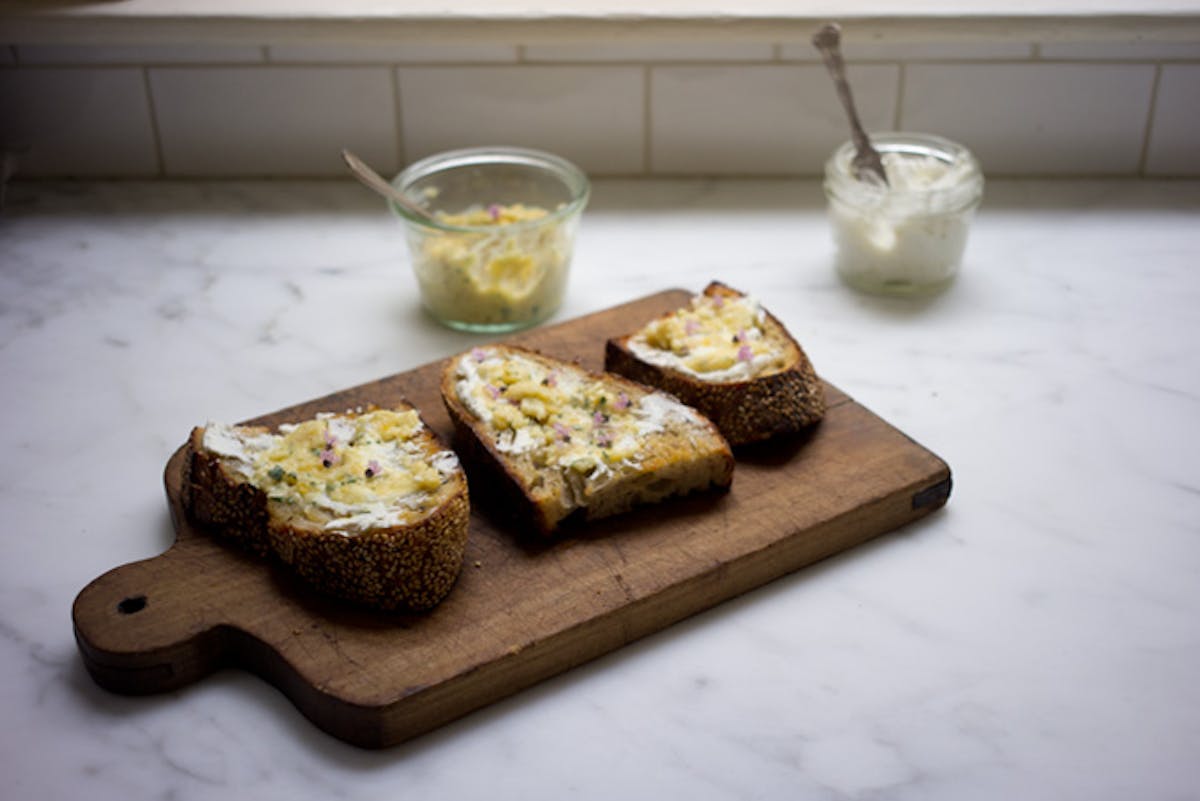 I have so many photos to share with you I'm not quite sure where to start. AND I have more film to pick up today. Can't wait. Anyhow, I'm thinking that whatever I share needs to somehow circle back to the roasted lemon chutney I've been slathering on everything this week. I made it from a gem of a recipe tucked deep in the back of this book. The book was part of the stack of magazines, novels, and cookbooks I brought to read last weekend when we popped up the coast for a couple nights on the Mendocino coast.
Let me tell you a bit about the trip. The drive was pretty wild. We decided to cut over to the coast on a different road than normal. Wow - one of those decisions I'm glad we made, but probably won't repeat. A few of the things we experienced: plenty of single-lane hairpin turns, one pair of wild turkeys, end-of-day sunlight streaking through the redwoods and ferns, and(!) a huge buck leaping in front of the car in a blur of massive antlers. The road opens up to a sweet little general store on the coast where you can hear the seals and/or cows bellowing in the distance. You'd think it'd be easy to tell which is which, but not so much.
In the mornings, I'd sit in our little cottage, coffee in hand, and read with the front door open. Top of my pile was Molly's new book - All About Roasting. Molly is a friend, and this follow-up to her much-loved All About Braising, was eagerly anticipated by yours truly (and many of you, I'm sure). Her Roasted Apple Sauce jumped out at me immediately, and I was all set to make it.
Now, I'm still not entirely sure what happened, but I kept glancing at the Roasted Lemon Chutney recipe, which lives a few pages back from the applesauce - and here we are. No applesauce, chutney instead, no regrets whatsoever.

I slathered the chutney on thick slabs of toasted bread with a good amount of whipped goat cheese - that's what you see in the photos. But really, there are so many other things you can do with it. A couple ideas: a dollop stirred into brown rice, chopped sauteed spinach, topped with a fried/poached egg and a touch of soy sauce. Or incorporated into a hot pasta bowl. Or, inside a savory crepe. Or, tossed with hot roasted potatoes, or baked potatoes. You get the idea. It's super versatile, and I hope you like it as much as I did - thank you Molly :)!
More pics to come, hopefully from the film I'm picking up tonight. Fingers crossed. -h
Roasted Lemon Chutney
Molly notes that because you use whole lemons here, you're going to want to wash them first in warm soapy water to remove any waxy reside. Organic lemons usually don't have that, so (for that reason, and others) go that route if possible. The chutney will last for several days, refrigerated, in a jar or tightly covered.
1/4 cup / 1 oz / 30g finely chopped shallots
3 small lemons (4 to 5 oz each)
1/4 cup / 60 ml extra-virgin olive oil, plus more for brushing
1 tablespoon honey, plus more to taste
kosher or sea salt and freshly ground black pepper
2 tablespoons chopped basil or mint
Heat the oven to 400F / 205C with a rack in the center. Line a baking sheet with parchment paper or a silicon mat.
Soak the shallots in a small bowl of cold water to reduce their strength a bit.
Set one of the lemons aside to use later. Slice about 1/4-inch off both ends of the remaining lemons and discard (this part is mostly pith which can make the chutney too bitter). Slice the lemons into 1/2-inch-thick rounds (see photo), and use the tip of a knife to remove any seeds. Arrange the lemons on the baking sheet and brush with a bit of olive oil. Turn and coat the second side with oil.
Roast the lemons, turning every 10 minutes, until they are very tender with just a few spots of brown, 20 to 25 minutes. Don't let the lemons crisp, and keep an eye on the bottoms, which tend to brown before the tops. Set aside until cool enough to handle.
Transfer the lemons to a food processor fitted with the chopping blade. If there are any juices (not burned or blackened) on the baking sheet, add these. Molly notes there frequently aren't any, which was my experience as well. Drain the shallots, shaking off any excess water, and add to the processor. Add the honey and pulse several times until the lemons are coarsely chopped. Add the juice from half the remaining lemon and the 1/4 cup / 60 ml of olive oil. Continue pulsing until the chutney is fairly smooth and creamy, with just a few lemon chunks. Season generously with salt and pepper and more lemon juice or honey to taste. Keep tweaking until it really tastes great to you. For example, if it's too tart for you, just keep sweetening a bit at a time. Transfer to a small bowl and let sit for at least 2 hours to let the flavors meld. Just before serving stir in the fresh basil or mint, taste, make any final adjustments, and serve at room temperature.
Makes about 1 1/2 cups.
Adapted from Molly Steven's All About Roasting: A New Approach to a Classic Art, W. W. Norton & Company, November 1, 2011

Prep time: 5 minutes - Cook time: 30 minutes