Bake Potatoes Like a Pro plus Ten Surprising Toppings
Perfect, classic, baked potato technique is simple. All you need is a bit of salt. This list also has lots of topping ideas and inspiration.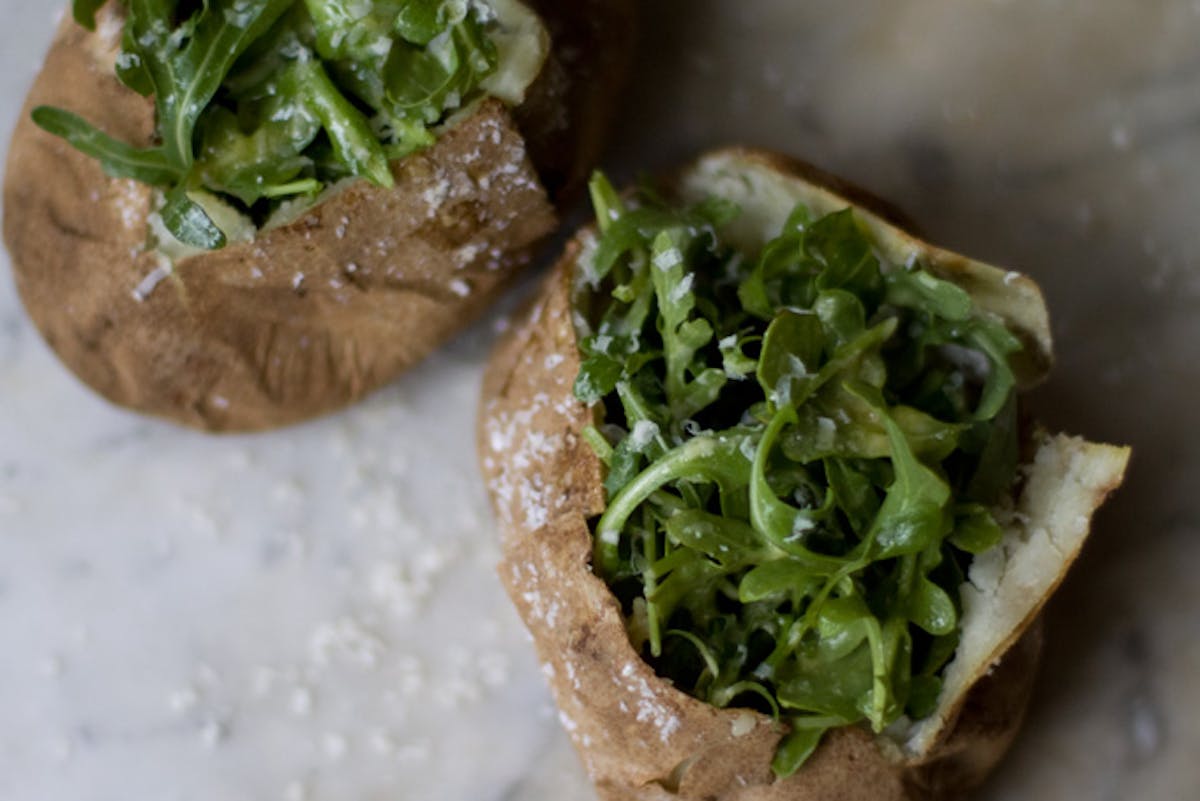 Whether you're baking potatoes or sweet potatoes, having a technique that results in a crisp, seasoned skin, and fluffy, light flesh is where you want to be. I thought I'd highlight the sea-salt roasted baked potato technique I've been using exclusively for years. It's so simple, works every time - you'll know how to bake potatoes like a pro in no time. The general guide-lines? Place potatoes straight on the rack, no foil, and don't under-bake - you can see read below for the details. Building on that foundation, I'll share some topping ideas I'm excited about. As far as the ideas go, I'm going to focus on veg-friendly, healthful, and a bit unexpected. Enjoy! -h
1. Sea-Salt Baked Potatoes - (101 Cookbooks)
The only technique you really need. Start here. I posted this recipe nearly a decade ago, and have used this technique to bake potatoes, yams, and sweet potatoes ever since. I'm not a fan of the foil method (unless camping?), and this works brilliantly. Get the recipe here.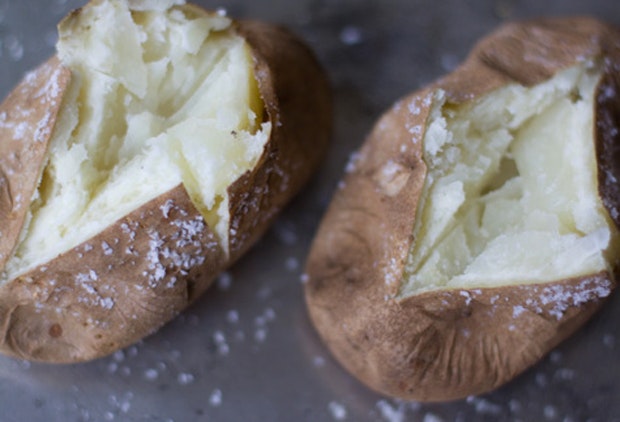 2. Baked Sweet Potato with Hummus & Kale - (Donna Hay)
Donna Hay's signature brilliance in one concise, achievable weeknight recipe. Get the recipe here.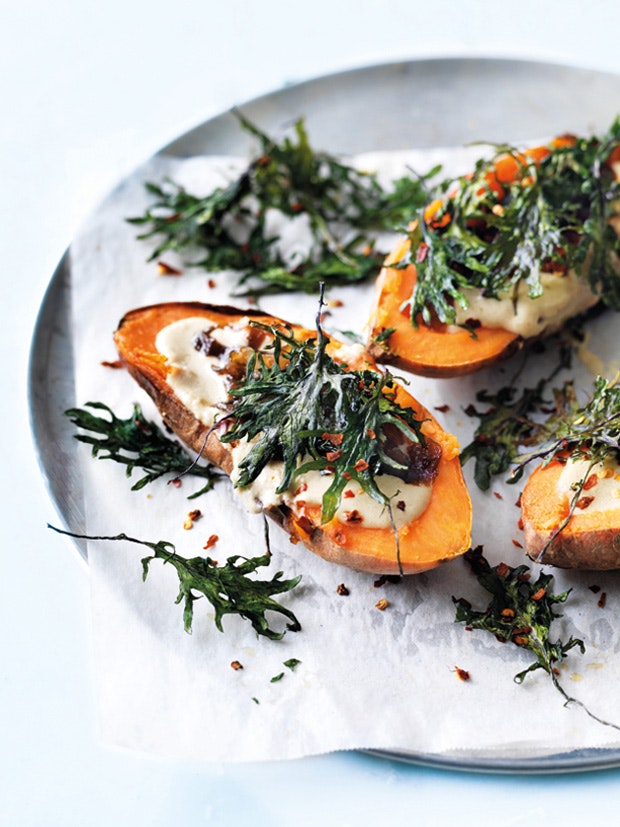 3. Breakfast Baked Sweet Potato with Hibiscus Tea Yogurt and Turmeric Granola - (Vegetarian Heartland)
Breakfast aspirations right here. And, even if you skip the potato....turmeric granola! ;) Get the recipe here.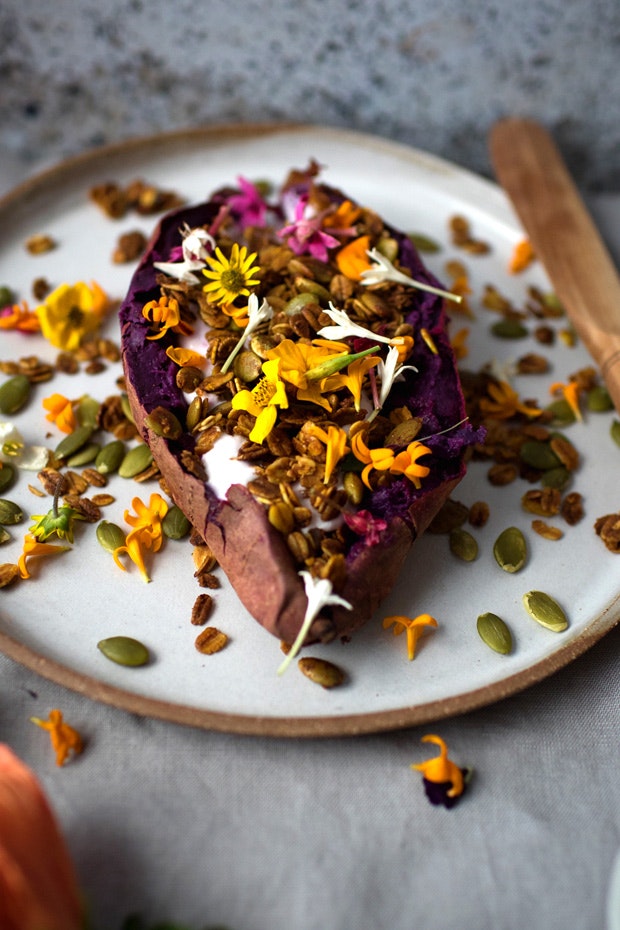 4. Loaded Garlic Kale Baked Potatoes - (The Full Helping)
Love this vegan garlic and kale combination. You can also make a version of this recipe trading out the kale for broccoli (quick blanch it first & dry well). Get the recipe here.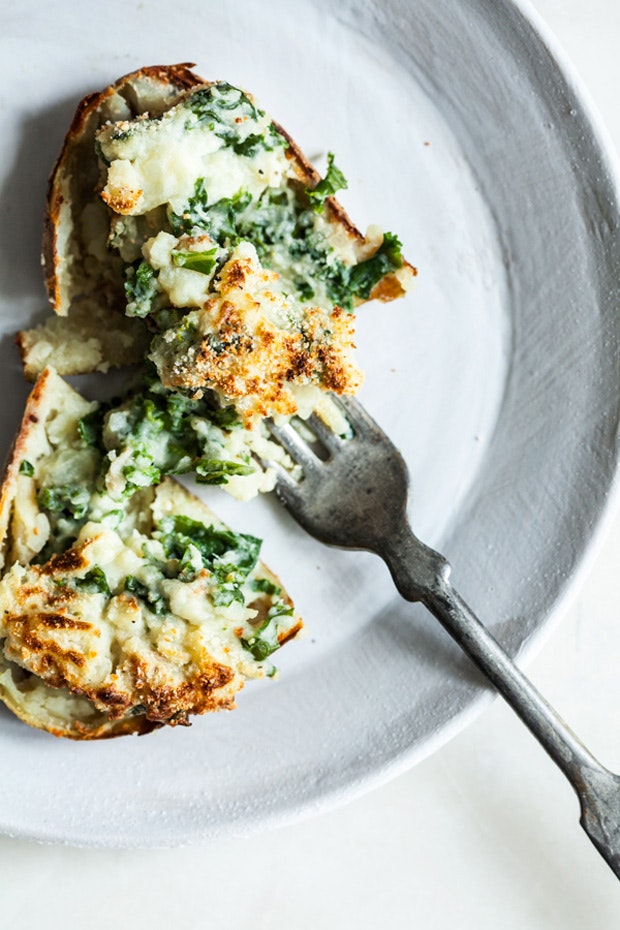 5. Stuffed & Sauced Baked Sweet Potatoes - (The First Mess / Minimalist Baker)
A beautiful Dana Shultz recipe captured by Laura Wright on The First Mess. Each sweet potato is topped with ginger-coriander chickpeas, a ginger-tahini sauce, and plenty of green onions and cilantro greening things out. Yes, please. Get the recipe here.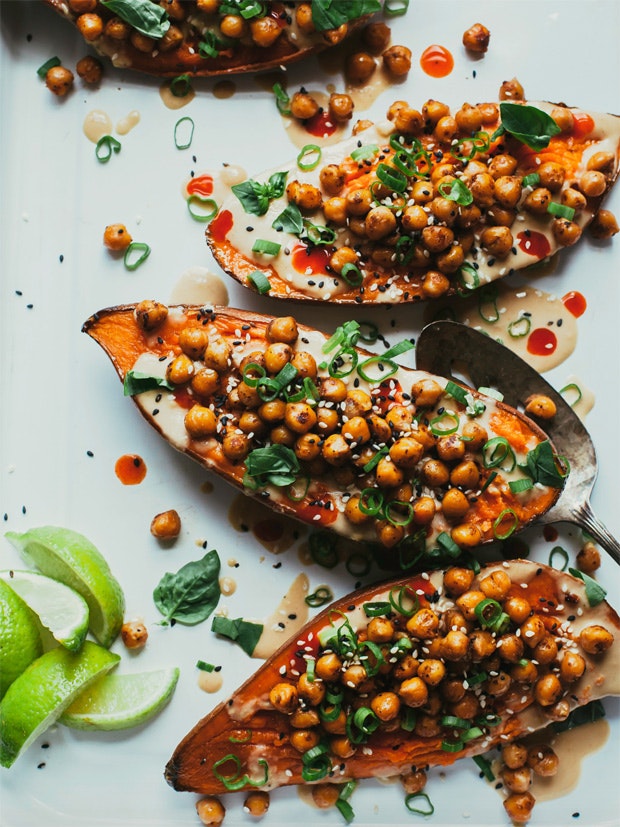 6. Dal Stuffed Sweet Potato - (Green Kitchen Stories)
I love this recipe - tons of spices, lentils, crunch from some pumpkin seeds, and a jolt of green spinach. Perfect all-in-one meal. More details here.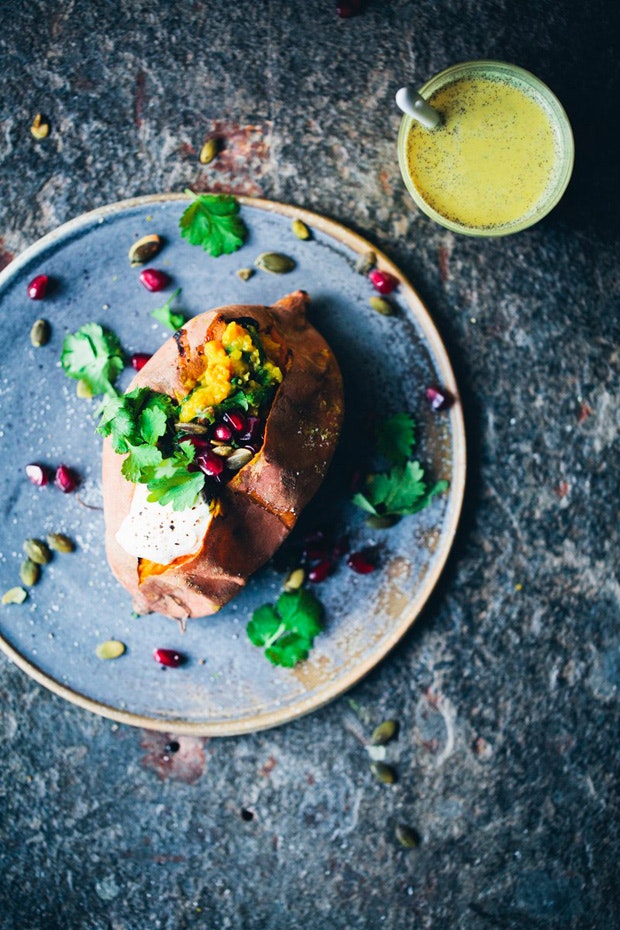 7. Thai Stuffed Sweet Potatoes with Red Curry Peanut Sauce - (80Twenty)
Baked purple sweet potatoes with a super simple peanut sauce, scallions, peanuts, and cilantro. Love this idea. Get the recipe here.
8. Chili Baked Potato - (Naturally Ella)
A brilliant take on chili slathered baked potatoes. She uses this bulgur chili to top the potatoes. Get the full recipe here.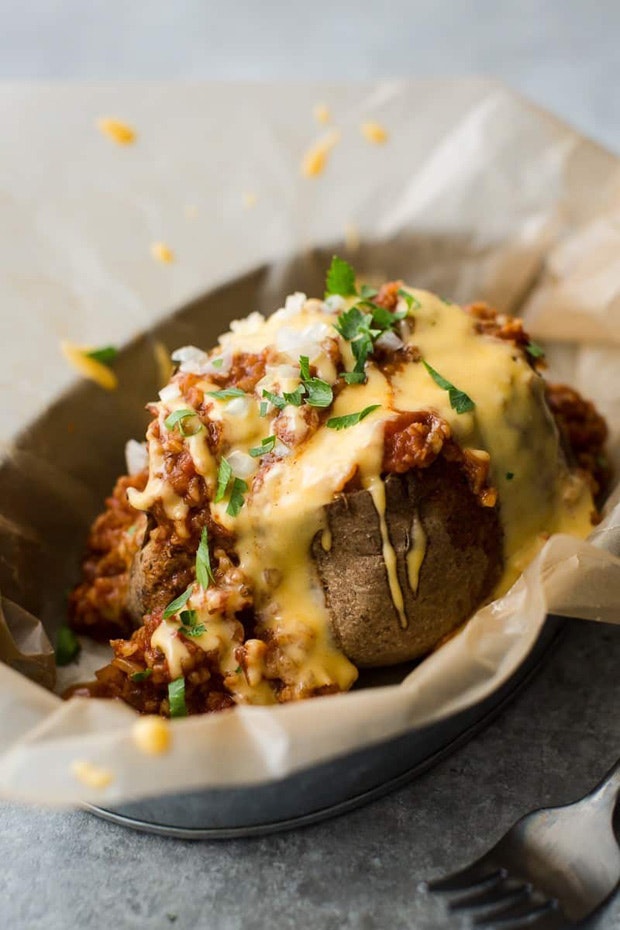 9. Baked Sweet Potato with Chickpeas and Broccoli Pesto - (Jar of Lemons)
Another smart chickpea and sweet potato combination, this time with a quick broccoli pesto. Get the recipe here.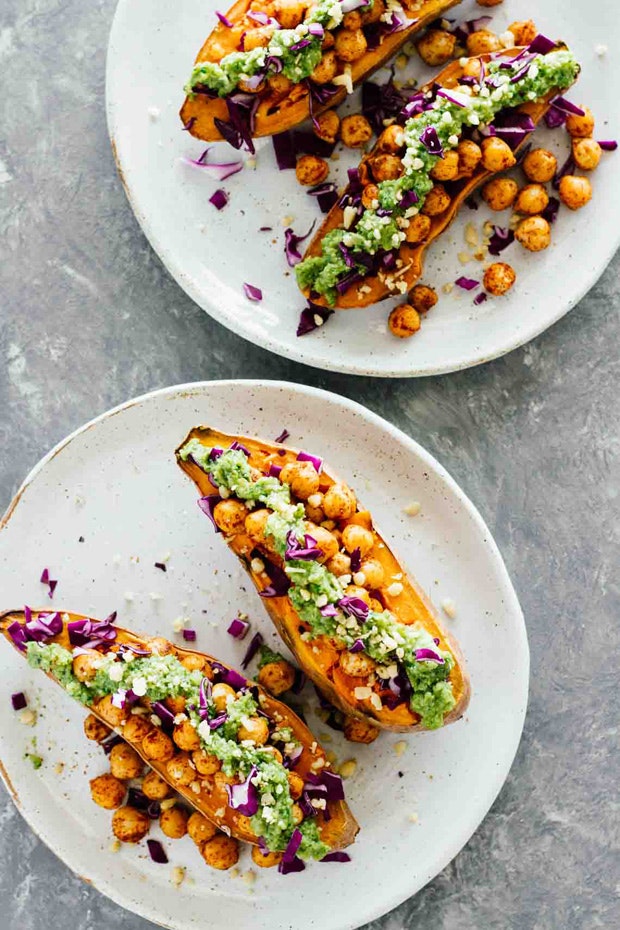 10. Stuffed Sweet Potato with Spinach and Feta - (Purple Avocado)
Short ingredient list, big impact. Get the recipe here.