A List of Summer Picnic Bowls Recipe
A list of summer picnic bowls to use as inspiration for picnics and potlucks this long weekend. Enjoy! Most are the sort that can be prepped ahead of time. And they're all meant to be served family-style as part of a larger spread.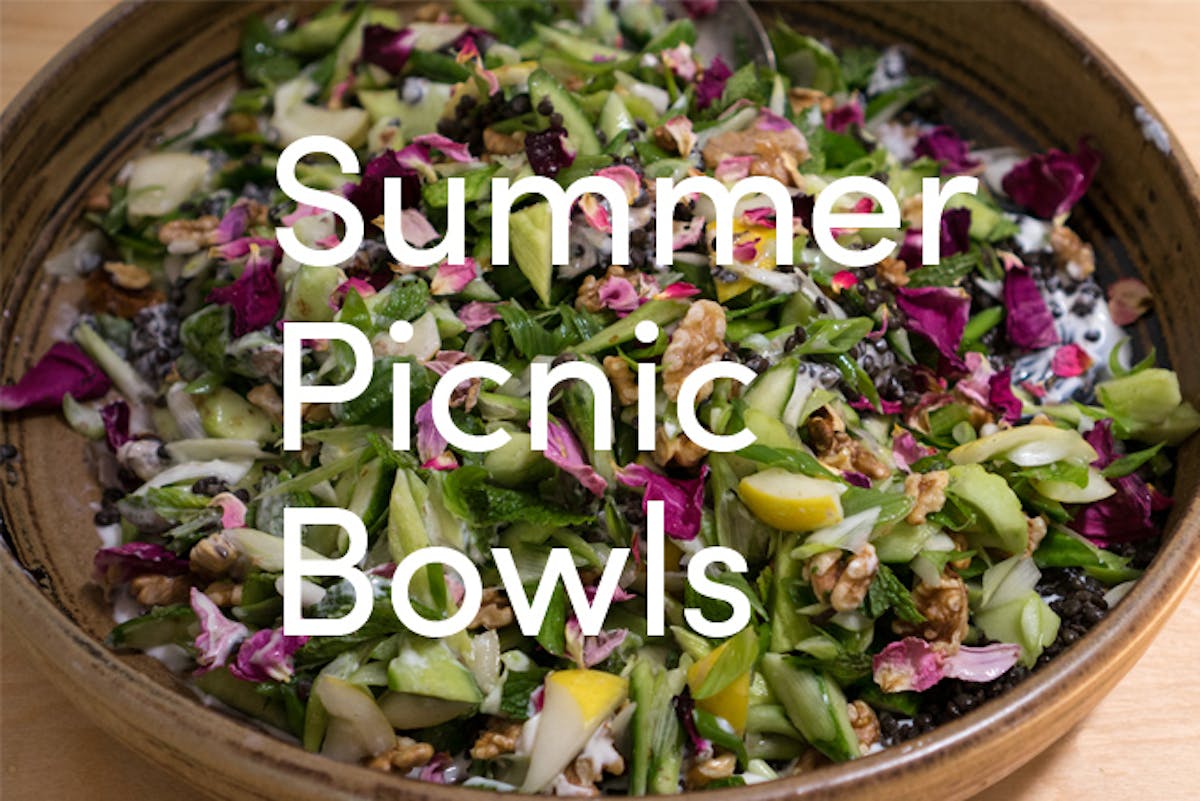 This coming weekend I'm planning a break from the fog. If all goes well, there will be sun-bright days, star-lit skies, pine trees, bare feet, and eating outdoors. There will be a river. There will be a grill. There will be a cabin. All the necessary components for California mountain summering. I'm incredibly excited. As soon as we solidified our plans I started going through my archives looking for ideas for good picnic-style salads to make, and found myself drafting a list of contenders. It occurred to me that it might be helpful to post the list here as well. Most of these salads are the sort that can be prepped, in large part, ahead of time. And they're all meant to be served family-style as part of a larger spread. I hope it's helpful, pictured above is Joshua McFadden's Cucumber Salad - a current favorite. Here's to long weekends, long days, and summer adventures. xo -h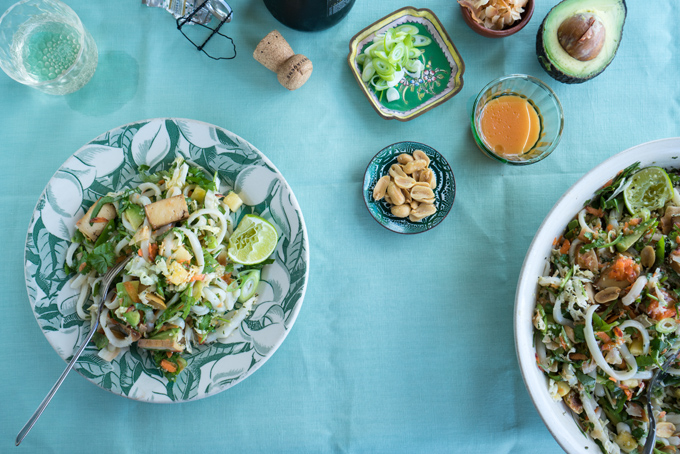 Sriracha Rainbow Noodle Salad - This is a salad you'll crave every day. A radiant, color-flecked tangle of noodles, cabbage, shredded carrots, pickled sushi ginger, and an abundance of cilantro, basil, and scallions. It has tofu and peanuts, coconut, ginger, avocado, and hemp seeds. The dressing(!) - it's simple but strong, and steps in with an assertive spicy sriracha-lime punch.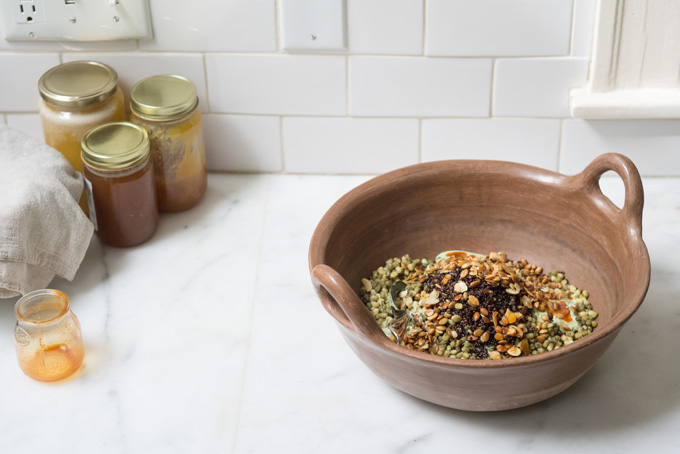 Mung Yoga Bowl - The kind of bowl that keeps you strong - herb-packed yogurt dolloped over a hearty bowl of mung beans and quinoa, finished with toasted nuts and a simple paprika oil.
Vegan Tempeh Taco Salad - All the things you love about a taco, in salad form. Crushed tortilla chips bring the crunch, black beans and crumbled tempeh coated with taco seasoning brings the substance, and a strong, smoked paprika-apple cider dressing pulls everything together.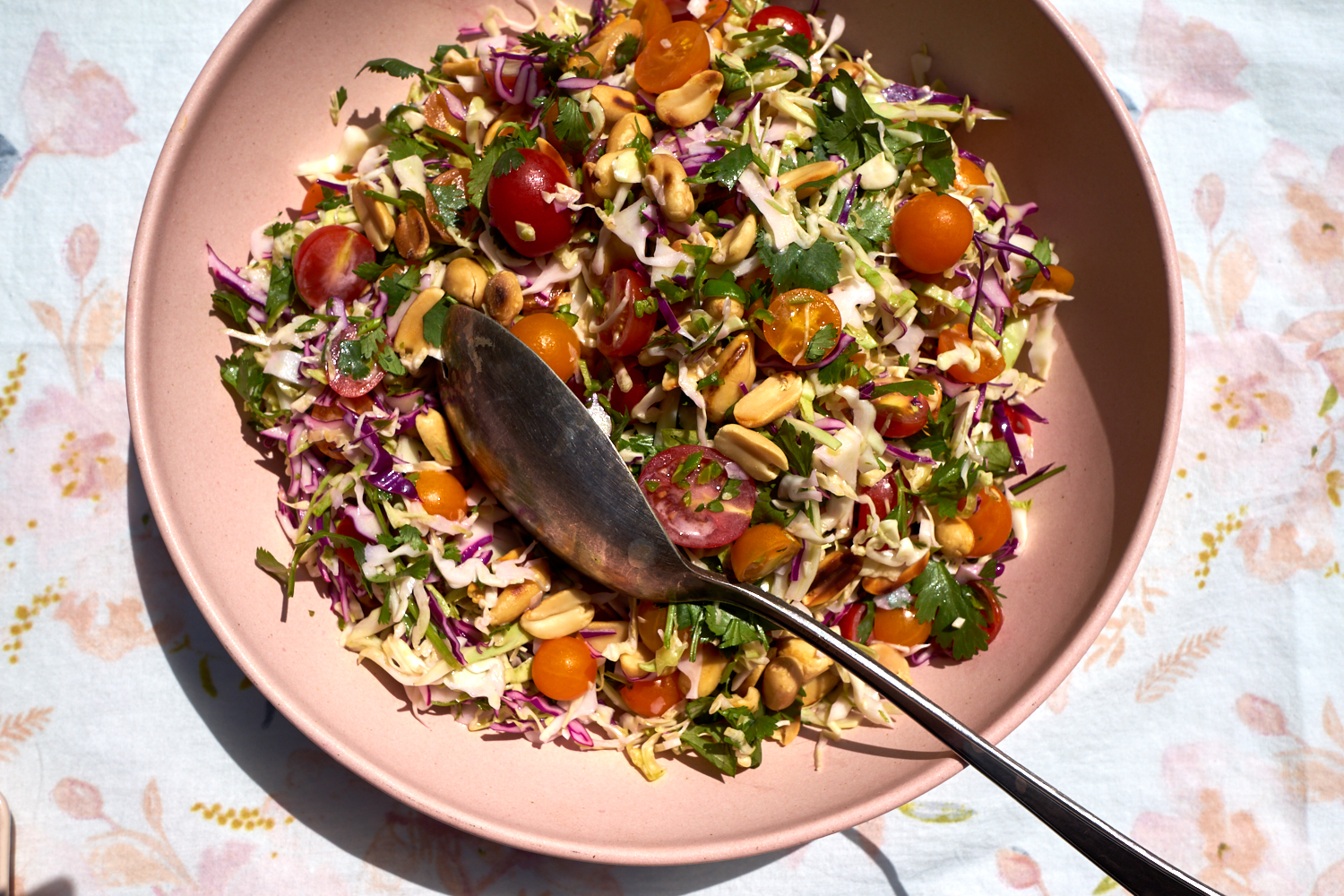 Lime & Blistered Peanut Coleslaw - A favorite coleslaw recipe made with a short list of bright, fresh ingredients.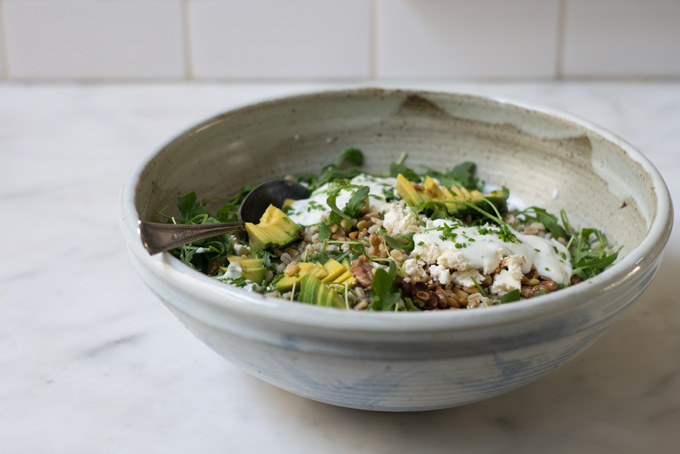 California Barley Bowl - Plump barley grains tossed with sprouts (or greens), nuts, avocado, a bit of cheese - all dolloped with a simple yogurt sauce.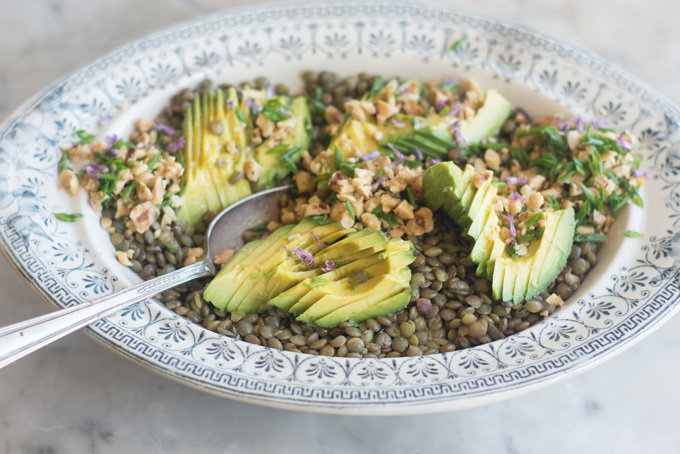 Avocado Salad - thinly sliced avocado arranged over simple lentils, drizzled with oregano oil, toasted hazelnuts, and chives.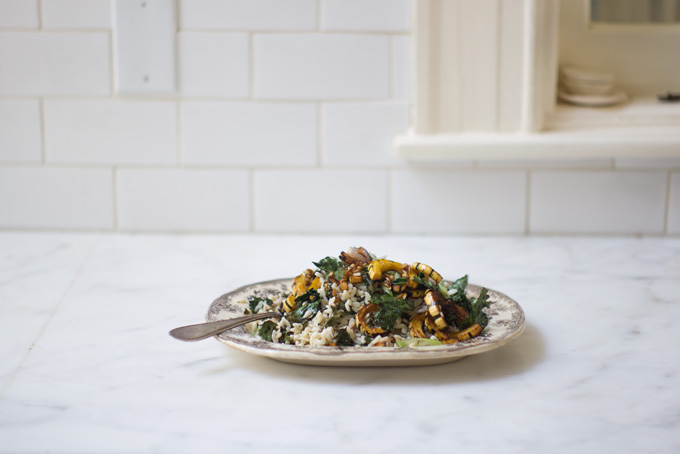 Roasted Vegetable Orzo - Roasted delicata squash and kale tossed w/ orzo pasta & salted yogurt dressing. For summer you can swap in seasonal squash or vegetables in place of the delicata.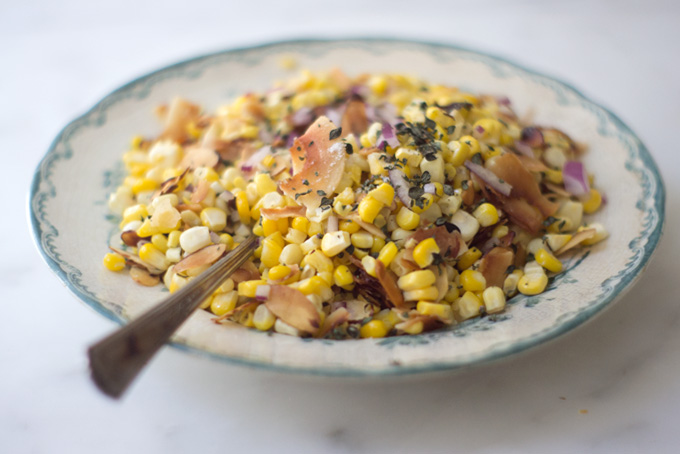 Coconut Corn Salad - SImple. Butter a skillet add corn, fresh thyme, red onions, toasted almonds and coconut, and finish with a squeeze of lemon or lime juice.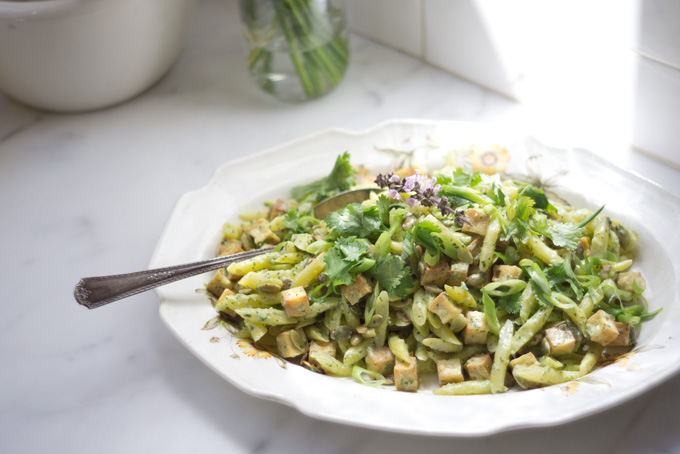 Yellow Bean Salad - A summer yellow bean salad with a green chile-spiked, cilantro-flecked, and coconut milk dressing, toasted pepitas, and (if you want to make a meal of it) pan-fried tofu.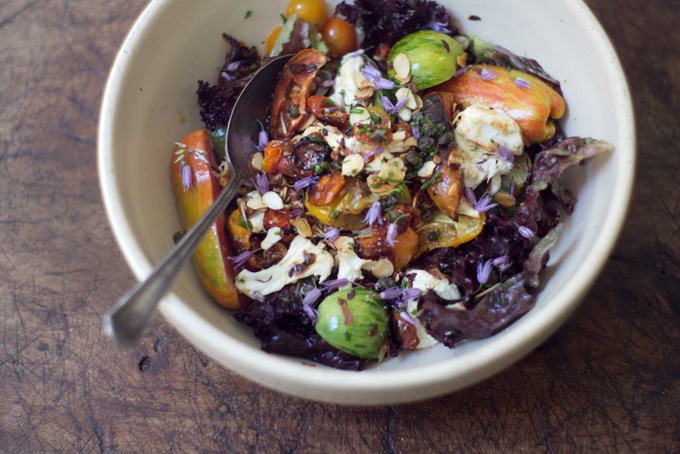 Heirloom Tomato Salad - A favorite tomato salad, made with roasted and ripe tomatoes, capers, mozzarella, almonds, and chives.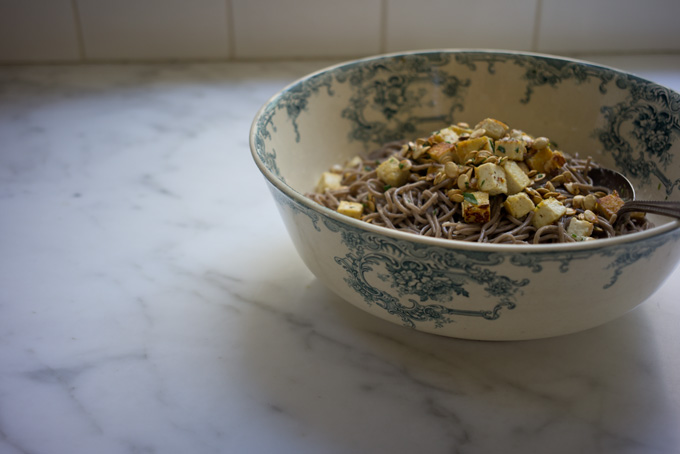 Ginger Soba Noodles - Soba noodles tossed with a creamy-ginger dressing and topped with crispy tofu, tarragon, and toasted delicata squash seeds.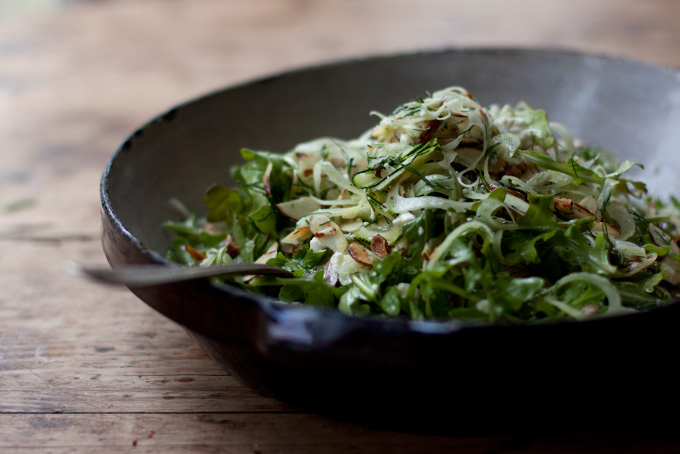 Shaved Fennel Salad - Shaved fennel, arugula, zucchini coins, feta, toasted almonds.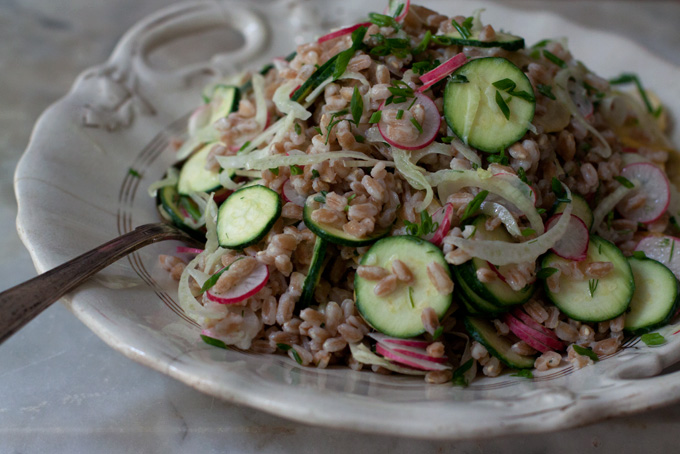 Buttermilk Farro Salad - Farro with shaved radishes, zucchini, and fennel tossed with a tangy herbed buttermilk vinaigrette.