Easter Brunch Recipes Recipe
A collection of recipes for a Easter brunch - a mix of seasonal platters, pancakes, and the like.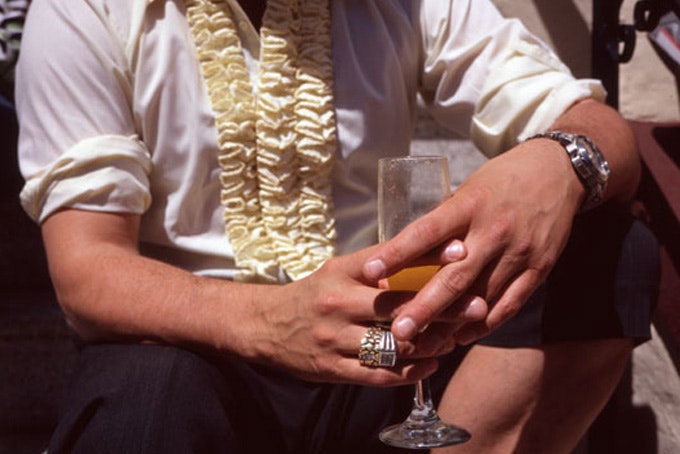 I know many of you are on the hunt for good Easter brunch recipes. Here are a few favorites I've dusted off from the archives - bumped back up to the top for the next couple days. I've included a mix of family-style platters, sweet and savory ideas, and a few classic pancake/breakfast favorites as well.
Spring Panzanella - A spring twist on a panzanella recipe. This panzanella features asparagus, spinach, and peas with hearty, garlic and time toasted bread cubes.

Curried Egg Salad - A variation on my favorite egg salad recipe, this version uses plain yogurt in place of mayo and incorporates curry powder, chopped apples, toasted pecans, and minced chives. I also posted my favorite egg salad sandwich a couple years back.

Ravioli Pasta Salad - Trying to improve on typical pasta salads, this ravioli salad recipe features ricotta-stuffed raviolis, asparagus, peas, spinach, and toasted pine nuts.

Spring Tabbouleh - A springtime twist on a traditional tabbouleh recipe featuring peas, asparagus, chives and farm-fresh hard-boiled eggs.

Heather's Farro - A farro recipe I did for my sister's baby shower. Farro, a citrus dressing, roasted spring onions, yellow split peas, fresh peas, a bit of mixed salad greens, and a touch of goat cheese and chives.

Zucchini Ricotta Cheesecake - You could do a springtime twist on this one - originally a savory, summertime ricotta cheesecake recipe made with shredded zucchini, dill, garlic, and Parmesan cheese.

Honey-toasted Fruit Muesli Michele Cranston's Honey-toasted Fruit Muesli Recipe. Made from lots of oats, sunflower seeds, almonds, coconut, honey, dried fruit and seeds.

My Favorite Pancakes - Tall stacks of golden butter-kissed pancakes with the best tasting blueberry maple syrup.

Baby Bran Muffins - A delicious bran muffin recipe made from a yogurt and whole wheat base with minimal butter - they can certainly hold their own against their not-as-nutritious counterparts.

Warm and Nutty Cinnamon Quinoa - A stunning berry-studded breakfast quinoa with pecans and blackberries, sweetened with agave nectar or honey. You can swap in whatever fruit/berries are in season.
I took the photo up above last Easter when Wayne and I stumbled on an Easter parade while taking a walk. There was a guy, sitting in the sun, in his Easter best, enjoying a mimosa.