30+ Best Pasta Recipes
Having a great line-up of pasta recipes is essential for easy weeknight cooking. This is a collection of dozens of the best we've cooked over the years. Here you'll find basic homemade pasta techniques, baked pasta recipes, and pasta salads. There is a wide range to explore. Dive in!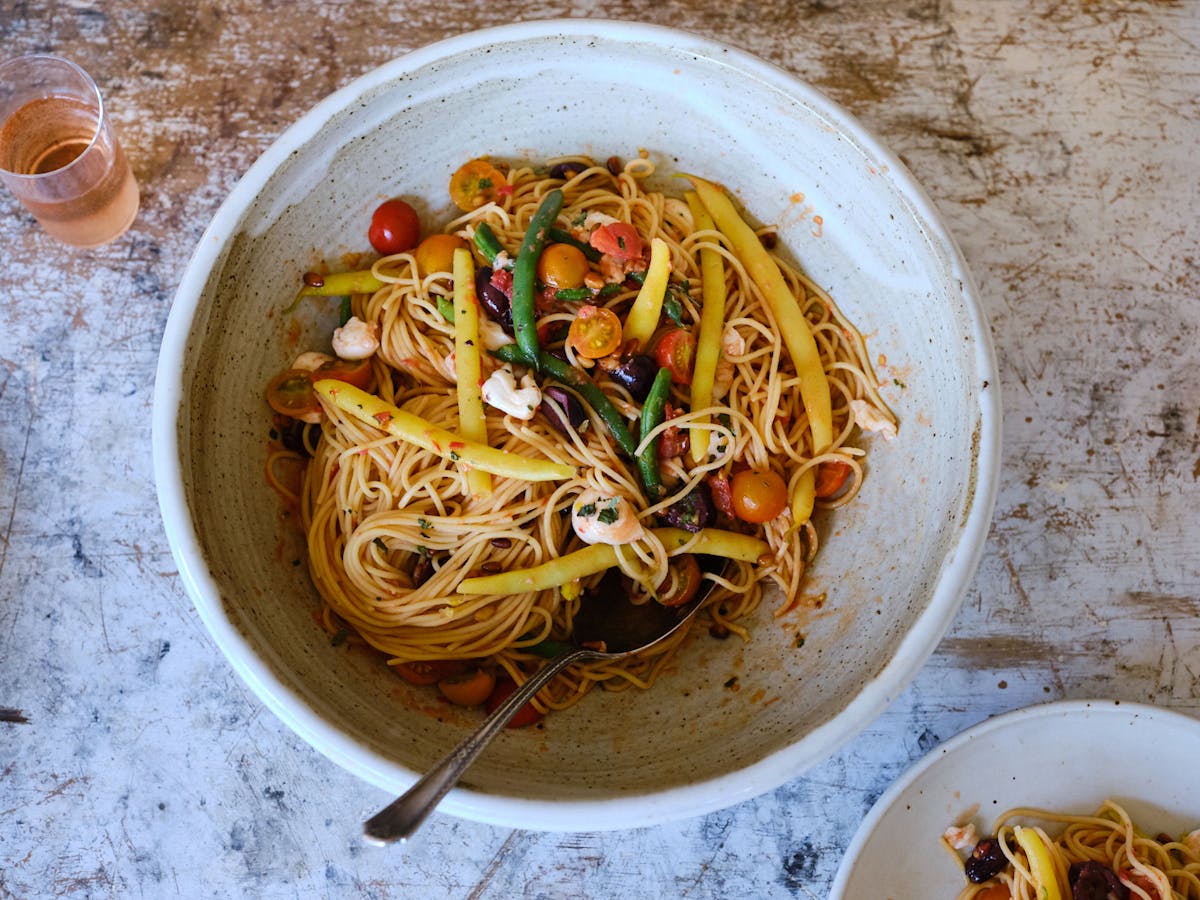 If you're ready for a deep dive into great pasta recipes, this is the place. You'll find a mix of homemade pasta recipes, pasta salads, baked pasta classics, and pasta soups here. All tested and photographed here, immediately prior to eating. Enjoy!
I hope at least a few of these pasta recipes strike a chord with you! And if you're looking for pasta sauce inspiration, this is my forever favorite pesto recipe, this is a great mushroom ragu to try, and this is my favorite tomato sauce recipe.
Spinach Noodles with Citrus-Nori Oil
This is a twist on a favorite pasta recipe from Super Natural Simple. Light and bright with assertive jolts of lemon zest and cayenne, plus a bit of crunch from sesame seeds, this version was made with Spinach pasta, but can be made with a whole range of noodles. Bonus point for adding extra vegetables to the pasta water - broccoli, asparagus, green beans, and cauliflower all work well.
Ingredients
1

(8-inch) sheet nori, toasted*

1/2

cup

extra-virgin olive oil

1/4

teaspoon

fine-grain sea salt

Zest of 2 lemons, oranges, limes (or combo)

4

teaspoons

toasted sesame seeds

1/4

teaspoon

cayenne pepper

1/2

teaspoon

ground cumin

1

bunch chives, minced

1

pound

dried spinach noodles

1/2

cup

grated Parmesan or Pecorino cheese
Instructions
Crush or cut the toasted nori into the smallest flecks you can manage. In a small bowl, combine most of the nori, the oil, salt, lemon zest, sesame seeds, cayenne, cumin, and most of the chives and set aside.

Bring a large pot of salted water to a boil. Add the noodles and cook according to the package instructions. Drain well, reserving 1 cup of the noodle water. Return the noodles to the pot and place it over low heat. Stir in a little of the reserved noodle water, most of the nori oil, and the cheese and stir well. Add more noodle water, a splash at a time, to loosen up the noodles as needed.

Serve immediately topped with the remaining nori pieces, the chives, and the remaining nori oil.

*To toast nori, gently wave it over the flame of a gas burner or bake it on a baking sheet in a 350°F oven until crisped. Cool, then crumble.
Related Recipes
More Recipes
Popular Ingredients