Pasta
Looking for great pasta recipes? These are the best pasta recipes on 101 Cookbooks.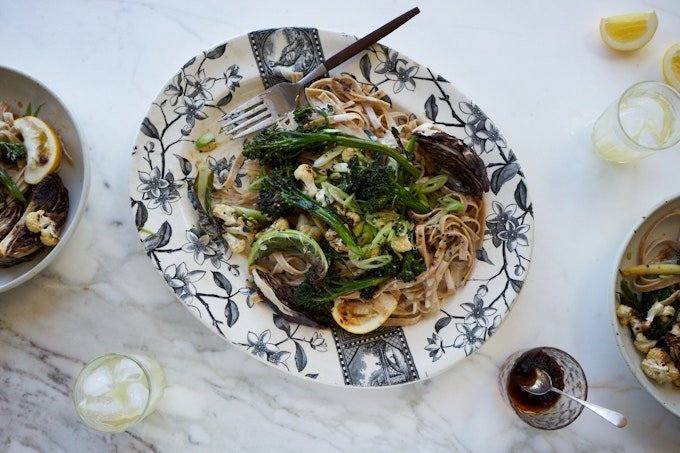 This is my favorite kind of weeknight meal. Noodles tossed with a quick sauce, topped with an abundance of vegetables, and kissed with chile feistiness courtesy of the condiment shelf.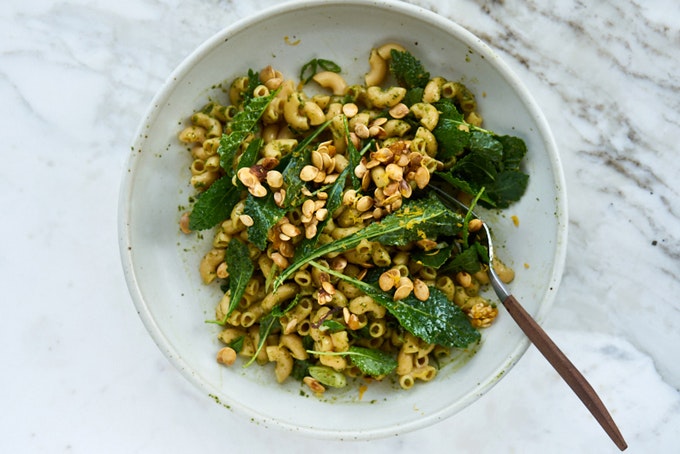 Literally, just six ingredients in this awesome pasta bowl.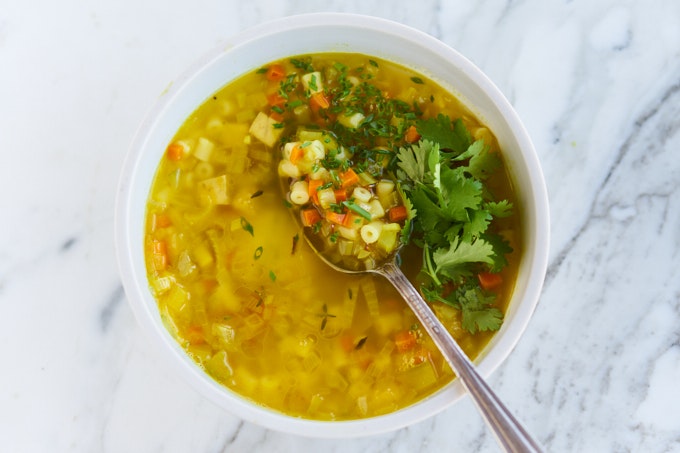 This vegetable noodle soup is as simple, direct, and delicious as it gets. If you're vegetarian or vegan looking for an alternative to chicken noodle soup, try this!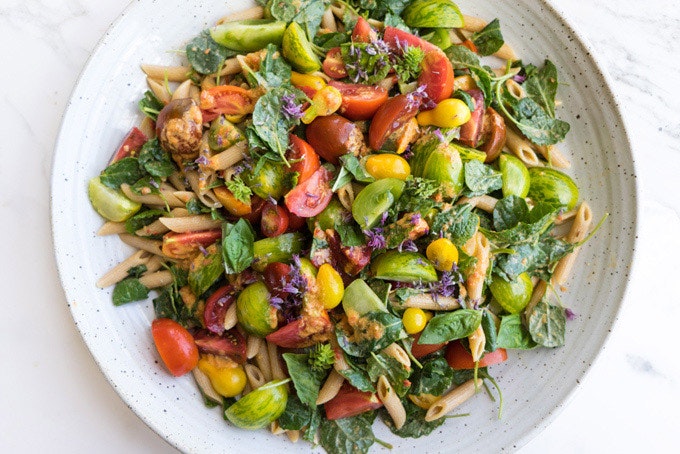 Tomatoes & pasta in an A+ one-bowl meal - whole-grain pasta, baby kale, basil, and the best tomatoes you can get your hands on, with a generous drizzle of strong harissa dressing.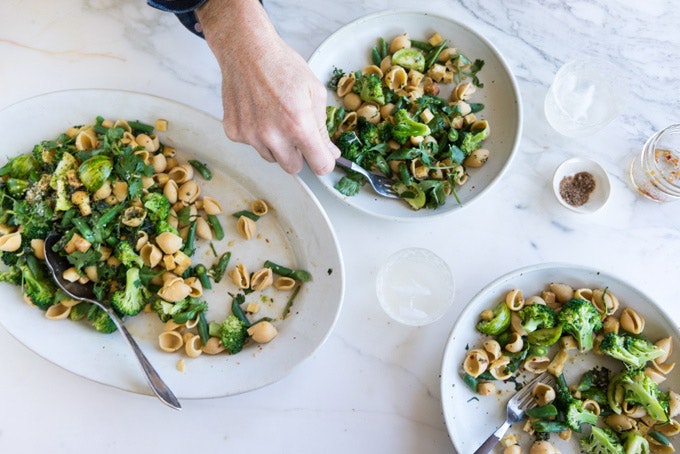 All things green in a quick, weeknight pasta option. It's feel-good food that won't weigh you down - ponzu dressing, green vegetables, and the pasta of your choice.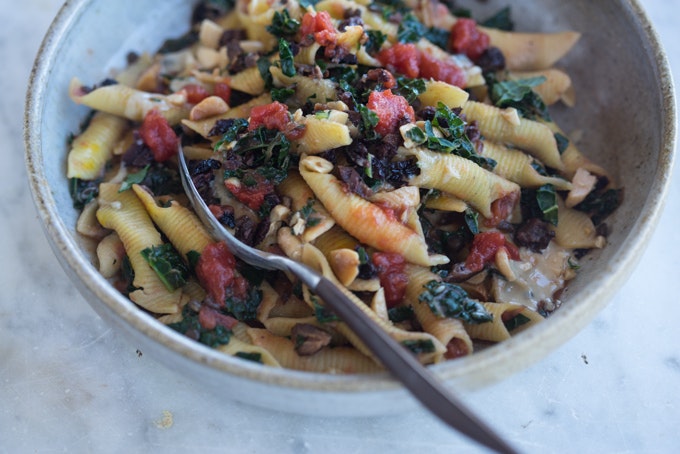 One-pot meals are the savior of weeknight cooking, and this pasta is a go-to. It's pasta and lentils simmered in crushed tomatoes, finished with lots of chopped kale, saffron, swirls of tahini and chopped almonds.
Pasta
More Recipes
Popular Ingredients