50+ Best Salad Recipes
A list of fifty of the best salad recipes I've prepared over the years. You'll see a mix of green salads, chopped salads, grain and pasta salads. They all have an emphasis on fresh, whole, seasonal, plant-based ingredients.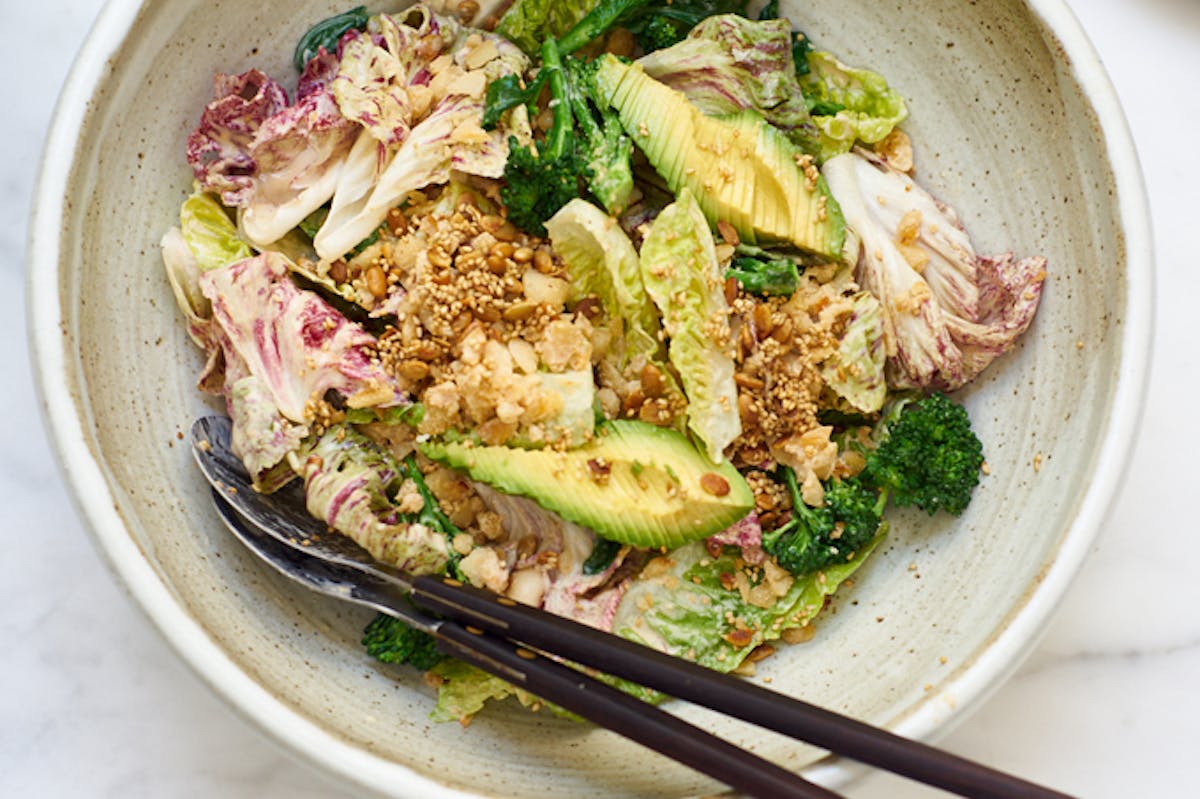 Having a repertoire of great salad recipes is key. This is a list of many of the best salads I've prepared over the years. You'll see a mix of chopped salads, green salads, plus grain and pasta salads. They all have an emphasis on fresh, whole, seasonal, plant-based ingredients. Enjoy!
Chopped Salad Recipes
One of my favorite genres of salad. Chopped salads tend to be intensely flavored, varied in texture, and packed with ingredients. They often feature a strong dressing, and are a great way to use up odds and ends in your refrigerator.
Green Salad & Kale Salad Recipes
The key to great salads is buying fantastic salad greens. Or even better (and less expensive), grow your own if you have the space. For the best salad foundation, look for vibrant leaves that aren't sad or wilted, and pass on bagged and packaged lettuces.
Summer Salad Recipes
Arguably peak salad season, summer salads feature all the magic coming out of backyard gardens and local markets. These salad recipes help you work through tomatoes, cucumbers, zucchini, corn, and beautiful stone fruits. Many are meal-worthy, helping to keep your kitchen cool during the hottest weather.
Pasta Salad Recipes
A handful of favorite salad recipes featuring pasta, noodles, fresh ingredients and super bold flavors.
 Great Picnic Salad Recipes
These are the salad recipes to turn to when you need something that can travel. The kinds of salads that can handle a picnic or potluck.
Fave Salad Boosters & Dressings
Enjoy the salad recipes! I hope there are a few here that make their way to your table through the year. I have a special fondness for the Spicy Rainbow Chop Salad. And this Cilantro Salad shifted how I think of cilantro. And this is the best bean salad with a tangy-sweet lemonade-ish dressing. Don't miss the favorite salad dressings that are listed at the bottom as well, and give the wedge salad below a go with any of them in place of the spicy ranch!
Best Salad Recipes: Easy Wedge Salad
When I run low on Champagne vinegar, apple cider vinegar is a good swap here. Also, if you want to thin the dressing a bit, add an extra splash of the buttermilk. You can also use other sturdy lettuces in place of the iceberg called for here, Romaine and heads of little gems are good alternatives.
Ingredients
1/2

cup

/ 100g sour cream

1/2

cup

/ 100g buttermilk

2

tablespoons

extra virgin olive oil, plus more for grilling

2

teaspoons

Champagne vinegar

1/2

teaspoon

fine grain sea salt

1

teaspoon

onion powder

1/2

teaspoon

garlic powder

2

tablespoons

minced chives, plus more for serving

1

tablespoon

sriracha, curry paste, or salsa negra

1-2

medium heads of iceberg lettuce

for serving: crunchy kale chips, toasted nuts
Instructions
Combine the sour cream, buttermilk, olive oil, vinegar, salt, onion powder, garlic powder, chives, and sriracha in a jar. Stir until well combined.

Prep your grill by getting it nice and hot. Cut the iceberg lettuce into quarters through the core and stem - this way they hold together. Brush each wedge with a generous amount of olive oil, and get ready to put them on the grill. It will go fast, so don't walk away. Quickly arrange the lettuce wedges cut side down across the hottest zones of your grill. Leave them there for 30-45 seconds, or long enough to take on some color. Then, quickly (and carefully) turn each wedge onto its second cut side, for another 30-45 seconds, remove quickly onto individual plates or a family-style platter.

Serve drizzled with the dressing and lots of crushed kale chips, toasted nuts (pine nuts and pistachios pictured here), and you can never have enough chives. You'll likely have plenty of leftover dressing, it keeps, refrigerated, for 4-5 days.
Related Recipes
More Recipes
Popular Ingredients