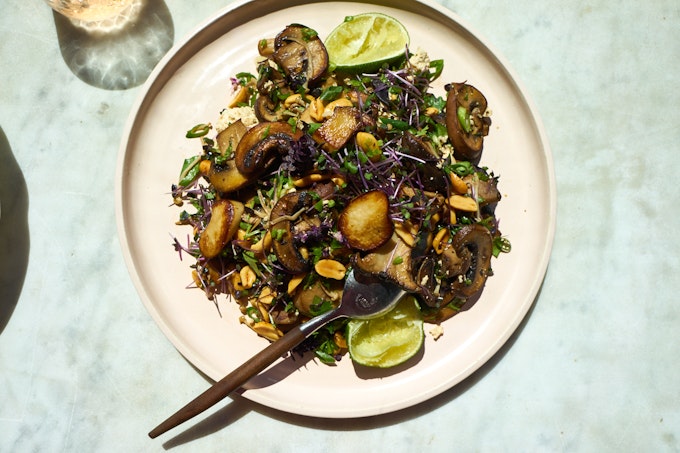 Quick Mushroom and Lime Salad Recipe
I'm hoping a good number of you will give this mushroom salad a go. I'm pretty sure you'll love it! This is a solid example of my favorite kind of recipe - quick, flavor forward, and endlessly adaptable. Are you a fan of mushrooms? Then this recipe is especially for you. Here's how it goes. You sauté thinly sliced mushrooms in a splash of olive oil and cook them until they're super golden and beautiful. Then you toss them in a bowl with fresh herbs, peanuts, freshly chopped herbs, serrano chile, a good amount of lime juice, and soy sauce. Done.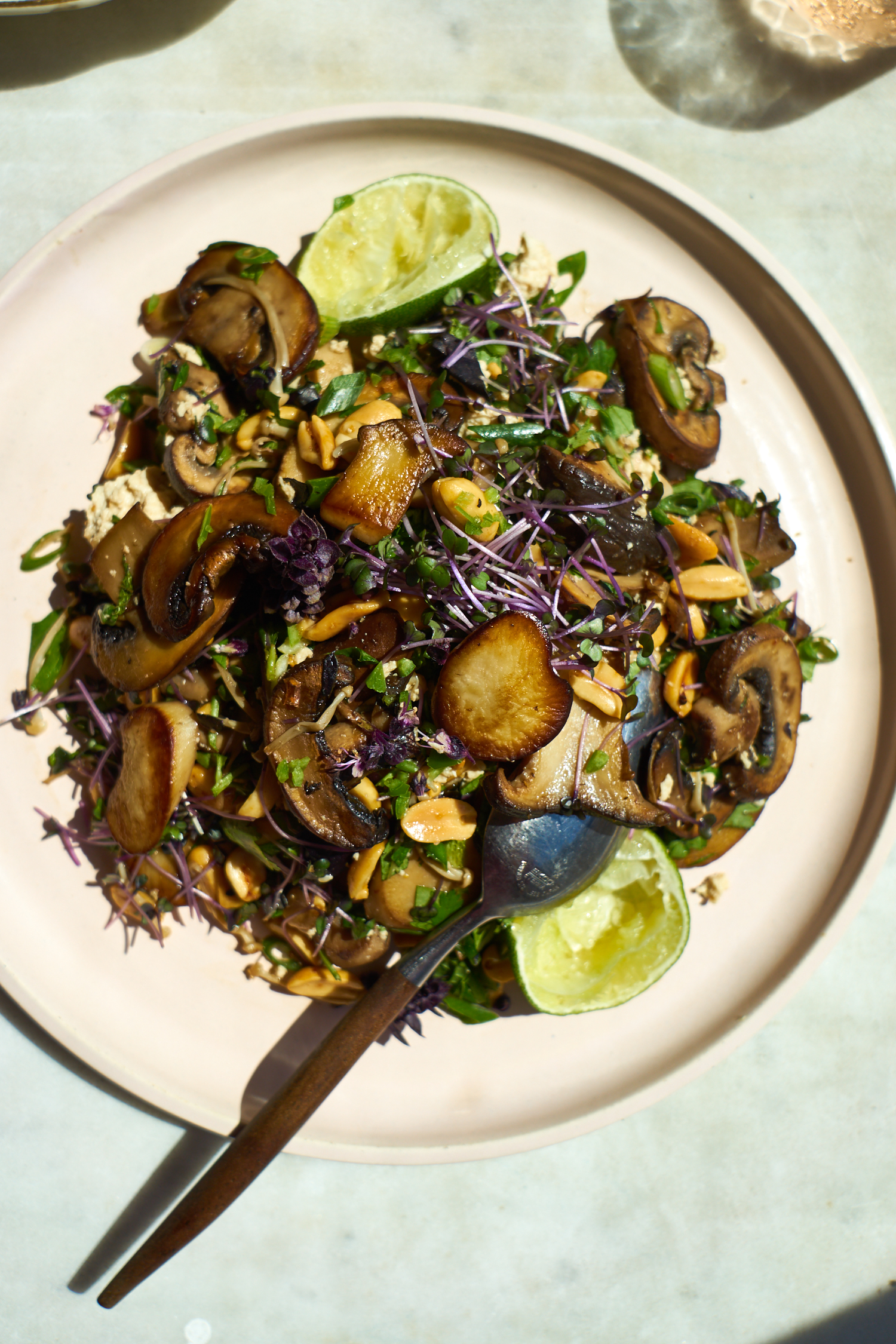 What kind of mushrooms?
This is a mixed mushroom salad (as pictured). I used cremini, king trumpet, and enoki mushrooms. That said, you can certainly make it with a single type of thinly sliced mushrooms. When you are preparing them just be sure to slice them consistent thickness - roughly 1/4-inch. These is a shot of the mushrooms pre-cooking (below). Followed by a photo of the color I like them to have when done cooking.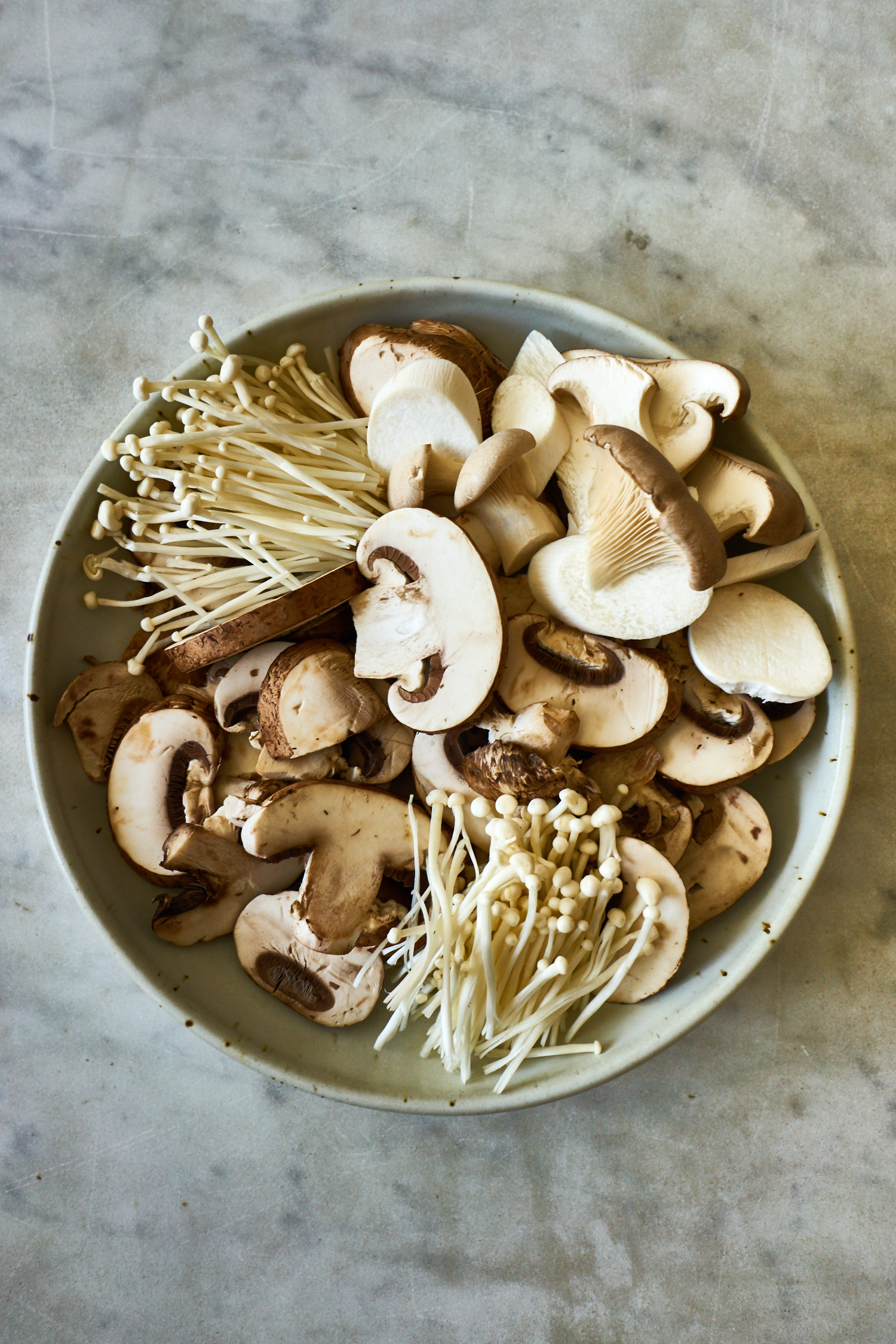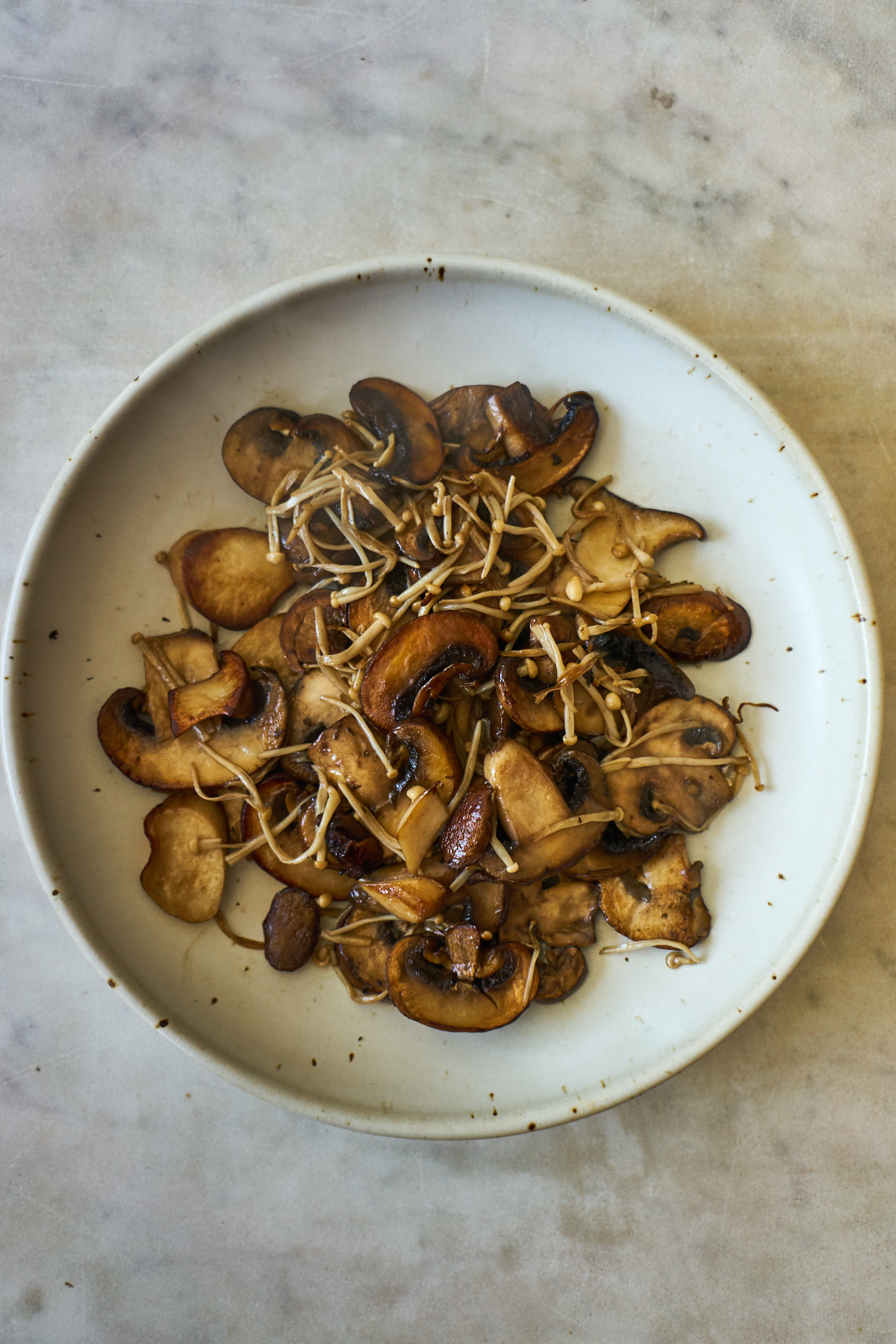 Variations on this Mushroom Salad
Mushroom Salad with Tofu (as pictured)

: For more of a one-dish meal, I like to add a bit of crumbled tofu, or steamed tempeh.

Mushroom Salad over Rice

: This is delicious over just about any type of rice you like. A simple bowl of brown jasmine, mixed rice & grains, or even congee!

Mushroom Salad over Noodles

: Lots of things are great with noodles, and this is no exception! You can toss it rice or soba noodles along with the rest of the ingredients. Just bump up the amount of lime juice and soy sauce, so you have enough dressing. 


Quick Mushroom & Lime Salad
Ingredients
8

green onions, thinly sliced

Juice of one lime

1/2

serrano, seeded and minced

1

tablespoon

soy sauce or coco aminos

1

tablespoon

olive oil

1

pound

mixed mushrooms, sliced 1/4-inch thick

1

cup

chopped herbs (cilantro, basil, mint)

1/3

cup

toasted peanuts or other nuts

bonus (for serving): sprouts or micro greens
Instructions
Combine the green onions, lime, serrano, and soy sauce in a large bowl. Set aside.

Add the olive oil to a large skillet and heat over medium high. Add the mushrooms and season with a generous pinch of salt. Cook, stirring after 4-5 minutes, until mushrooms release their liquid and start to brown. When deeply golden remove from heat.

Add the mushrooms to the scallion mixture, and gently toss. If you are adding tofu or tempeh, go ahead. Stir in the herbs and peanuts, taste, and season with more soy sauce if needed. Serve turned out on to a platter topped with a sprinkling of micro greens or sprouts.
Related Recipes
More Recipes
Popular Ingredients